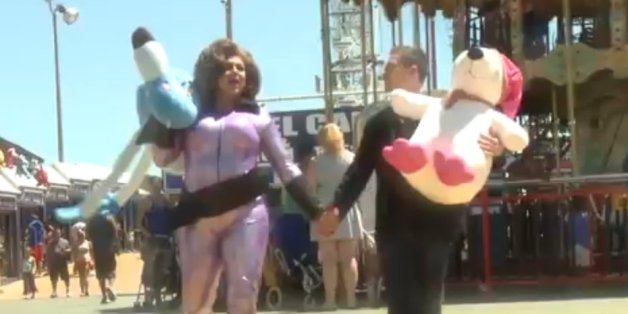 This week on Gwist! Get to know the lovely "ladies" of the 2013 Miss'D America Pageant, starting with the inimitable Miss Ivy Profen! Broke Foodie's SEASON FINALE culminates with -- what else? -- a sausage fest! The Steam Room boys get personal with host Miss Coco Peru to talk about their top body parts! And the Rubin Report discusses Huffington Post's recent ban of anonymous comments!
Behind the Tiara - Randy Rainbow and Ivy Profen
Randy goes behind the scenes of the 2013 Miss'D America Pageant and chats with lovely contestant Ivy Profen about her bid for the crown!

This Party's A Real Sausage Fest - Broke Foodie
Joel and friends throw a SAUSAGE PARTY to celebrate the season finale of Broke Foodie! Now with extra puns!

Toe Sucking and Favorite Body Parts - SRS Live with Miss Coco Peru
Miss Coco Peru grills the Steam Room boys on which body parts they love ... and which ones they hate!

Huffington Post Banning Anonymous Comments | The Rubin Report
The panel discusses HuffPo's recent decision to require commenters to identify themselves by name, and speculate whether the same would work for YouTube.