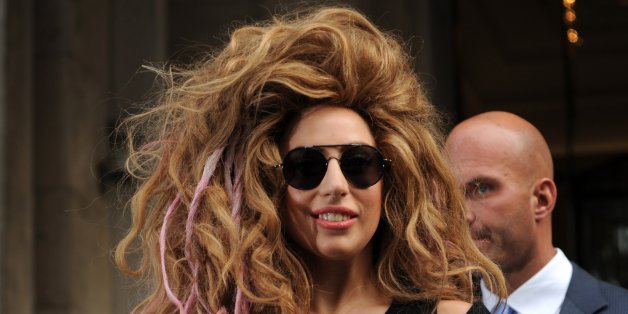 We've seen a bounty of famous faces chime in on the reactions to Miley Cyrus' contentious MTV Video Music Awards performance from last weekend, and now Lady Gaga is the latest to tell people to "lighten up."
"I don't like to pass judgment on Miley Cyrus. Generally, people need to lighten up about pop music -- it's about entertainment," the singer, who opened the VMAs with a performance of her new song "Applause," reportedly told The Sun. "It is here to make you smile and make you happy. Especially in America, there is an excessive dragging of female artists, and I don't want to contribute to that."
Gaga went on to admit that Cyrus' performance was "polarizing" -- "but that's it," she said.
The singer, no stranger to VMA controversy herself thanks to the blood-splattered rendition of "Paparazzi" performed in 2009, joins the camp of Cyrus supporters that includes Justin Timberlake, Selena Gomez, Adam Lambert and Franz Ferdinand's Alex Kapranos. Not everyone was so keen, however -- Kelly Clarkson and Kelly Osbourne are among the singers who've derided Cyrus' twerk-happy performance.

BEFORE YOU GO
PHOTO GALLERY
Video Music Awards 2013