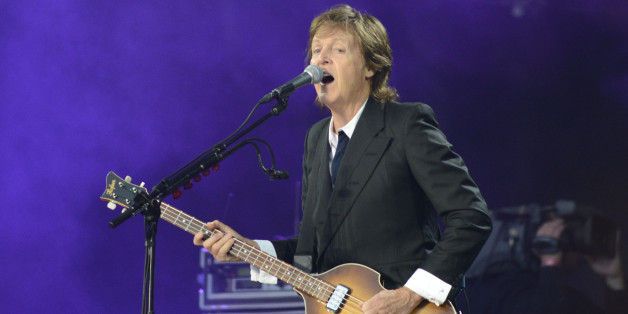 Paul McCartney's career is still kicking through the singer's 70s, and that won't change anytime soon. The former Beatle told WXRT Chicago that he has no intention of bowing out of the music business.
"For me, the main thing is I love making music so much," McCartney, 71, told the radio station. "If I retired, I'd still do exactly what I do. So I may as well not retire. Retire from what? I'd do this for nothing."
McCartney is living up to his sentiment, having just released a new Mark Ronson-produced single -- appropriately titled "New" -- this week. An accompanying album of the same name will arrive on Oct. 15. In addition to Ronson, other high-profile collaborators on the album include writer/producer Paul Epworth, who has worked with Adele and Foster the People, and Kings of Leon colleague Ethan Johns.
McCartney reflected on his legendary status during the WXRT interview, listing Tom Petty and Dave Grohl as "cool musicians" who've said his music changed their lives.
BEFORE YOU GO
PHOTO GALLERY
Rare Beatles Photos