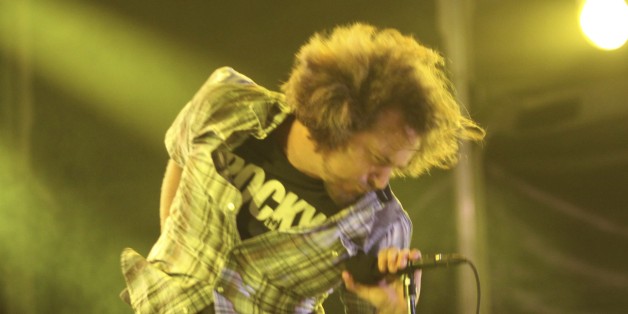 Pearl Jam fans should get used to hearing names like "Sirens," "Swallowed Whole" and "Yellow Moon." Late last week, Pearl Jam unveiled the tracklist for "Lightning Bolt," the band's new album, using Instagram and artist Don Pendleton.
"Mind Your Manners," the first single off "Lightning Bolt," is out now. The rest of the album is set to debut on Oct. 15.
"I think it's a great representation of their work right now," producer Brendan O'Brien told Billboard. "If you like Pearl Jam, you'll love this. And if you haven't listened to Pearl Jam in awhile, I think it's going to bring you in. That's the whole idea."
"Lightning Bolt" is the group's first record since 2009's "Backspacer." For the artwork, Pearl Jam enlisted Pendleton for help. The artist was thanked by bassist Jeff Ament in a note posted on Instagram.
The full "Lightning Bolt" tracklist is below:
Getaway
Mind Your Manners
My Father's Son
Sirens
Lightning Bolt
Infallible
Pendulum
Swallowed Whole
Let The Records Play
Sleeping By Myself
Yellow Moon
Future Days
PHOTO GALLERY
Pearl Jam Videos