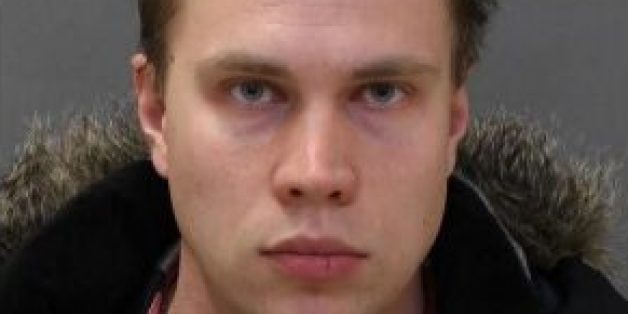 When it comes to baby theft, this guy isn't the worst of the worst.
Still, police are charging Artem Timofeyev, 27, after he allegedly stole a baby grand piano from a Toronto hospital in July and then sold it to a local shop, The Star reports.
The piano pilferer is accused of using a service elevator on July 24 to move the piano to a loading area, where other suspects helped haul it into a cargo van. Hospital staff recalled Timofeyev explaining that he was taking the piano in for repairs. The Boston Steinway is worth $27,000.
Timofeyev was able to elude police for more than a month, even after he sold the instrument. The owner of Mississauga music store called police to report that he purchased it from a man matching Timofeyev's description, according to the National Post.
Security footage marked Timofeyev as the main suspect. He's reportedly a male model, approximately 5-foot-11 with a muscular build and short blonde hair.
He was arrested on Aug. 29 and charged with theft over $5,000, fraud over $5,000 and counterfeiting. He's scheduled to make an appearance in court at Old City Hall today.
The piano, which the hospital has used for live performances since 2006, sustained minor damage.

BEFORE YOU GO
PHOTO GALLERY
Bad Choices