Imagine living in an historic home that once hosted a former U.S. president and other government officials at the base of a gondola in one of Colorado's premier ski towns.
This 1963 home built in Vail, Colo. at 332 Mill Creek Circle is Vail Village's most historic home. The 5-bedroom, 4-bathroom home was designed by Fitzhugh Scott, one of Vail's original town architects.
Former Secretary of Defense Donald Rumsfeld, President Gerald Ford, Vice President Nelson A. Rockefeller and others have visited the home and even conducted a meeting inside to discuss the 1976 presidential election.
In the photo below, President Ford conducts a meeting to discuss the 1976 presidential campaign while vacationing in Vail. Pictured from left to right: President Ford Committee Chairman James Baker; former Texas Governor John Connally; PFC Deputy Chairman for Political Affairs Stuart Spencer; Vice President Nelson A. Rockefeller; President Ford; Counselor and Speechwriter Robert Hartmann among others: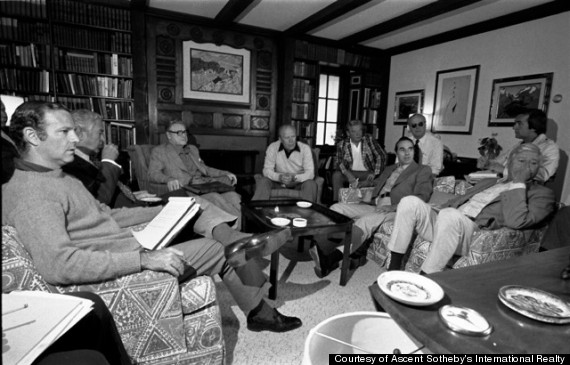 And the sitting room as it stands today: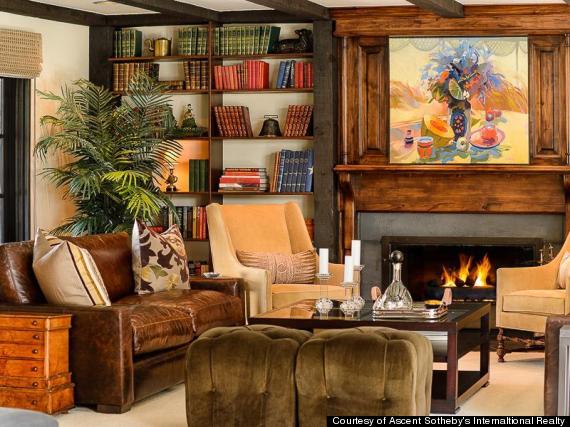 Remodeled in 2012, the home's location was handpicked by Scott and features an indoor pool, hot tub and gorgeous interior brick archways just a shot walk away from the Vail Village shops and restaurants. It was also Vail's very first home.
Back in the 60s, Scott was in charge of the planning board that helped keep the village a walking center, keeping it free from the traffic congestion and noise of cars, and maintaining its integrity as a ski resort. It seems extremely fitting then, that the home offers ski-in and ski-out access at the base of Vail's new Gondola One ski lift.
This little piece of Colorado history is listed on the market for $20 million.
All images courtesy of Ascent Sotheby's International Realty.
BEFORE YOU GO
PHOTO GALLERY
Fitzhugh Scott Home