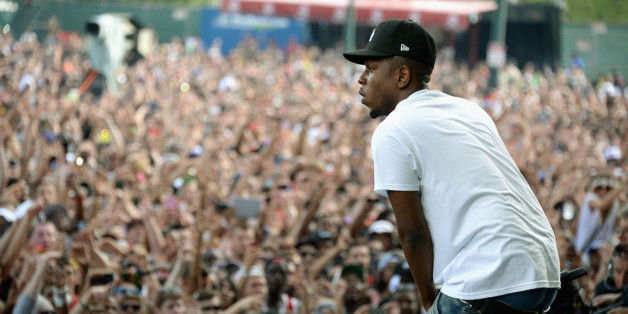 Hip-hop is no stranger to controversy or criticism, but a recent outcry by a Florida sheriff against an upcoming concert at Florida Gulf Coast University (FCGU) in Fort Meyers is ruffling a few feathers.
A Florida county sheriff is firmly criticizing the university's president, Wilson G. Bradshaw, regarding an upcoming concert, because it features rappers Kendrick Lamar and Ludacris, who the sheriff cites as inappropriate for having "rancid profanity, violence, gender and racial insensitivity" in their lyrics.
In a series of emails obtained by News-Press, Lee County sheriff, Mike Scott, makes harsh statements against hip-hop culture, in addition to his criticism of Bradshaw, for allowing this concert to move forward. Scott, who is a white man, even goes as far as including Bradshaw's race in his argument, in addition to a mention of Paula Deen and George Zimmerman.
"I respect and like you more than you know, but I can't for the life of me begin to imagine why a black University President would sanction such vile content; especially so proximate to the golden anniversary of Dr. King's speech."
Scott also emailed several staff members in the sheriff's office, as well as the public safety director of the school and groups like the NAACP.
Bradshaw responded to the sheriff's concerns by email, citing research the university staff and student affairs department conducted on both artists. According to the email, the staff found that at over 200 performances by both Ludacris and Kendrick Lamar, at universities across the country, there were "no issues or incidents."
Ultimately, Bradshaw explains his race has nothing to do with the decision, which he left up to the students to decide:
"As a university president - black or white - periodically there are expressed views related to students and faculty that the president doesn't personally or professionally sanction or share."
Lee County's NAACP chapter president, James Muwakkil, responded to the sheriff's concerns by siding with the university.
"FGCU, President Bradshaw and the student body have the right to choose the entertainers of their choice," said Muwakkil.
Baylor Johnson, president of the American Civil Liberties Union, also questions the sheriff's views on the concert. "This is a public school, so it therefore cannot favor one type of speech or another, or prohibit one type simply because it disagrees with the language in the lyrics," Johnson said.
FGCU holds the concert, called Eaglepalooza, every year, and this is the first time the sheriff's office has objected to a performance.
Past acts have included Busta Rhymes, Pitbull, Flo Rida and LMFAO. For this year's act, Drake, Nicki Minaj, Macklemore, and Bruno Mars were also considered, but ultimately a student board chose Ludacris and Kendrick Lamar, and they aren't letting the sheriff's comments deter them from attending.
"It's music. It's due to interpretation," student Sidney Hollowell told GoNaples.com. "No offense to the sheriff, but I highly doubt he listens to Kendrick."
The university is filing a permit this week for the concert which is expected to be held at JetBlue Park in South Florida on November 24th.

What do you think?
BEFORE YOU GO
PHOTO GALLERY
Kendrick Lamar