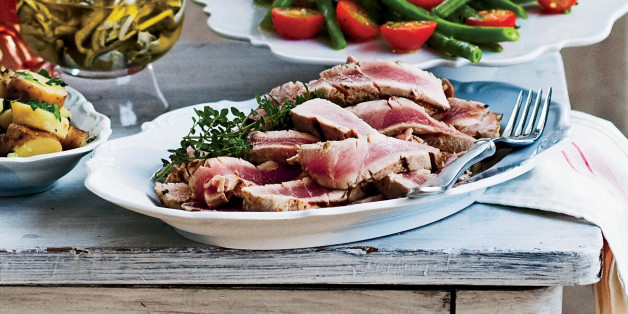 Grilled tuna steaks are too rare a treat. We order them at restaurants, but hardly ever attempt grilling up tuna on our own barbecues. We get it. Nobody wants to spend that much on dinner if there's a chance they might ruin it. But listen: you cannot go wrong with grilled tuna steaks -- especially with this recipe to guide you.
This grilled tuna recipe starts with a simple marinade of fresh herbs, dijon mustard and white wine. After a 30 minute soak, light up the grill and cook the steaks for four minutes on each side. That's it. Don't worry about not cooking the tuna long enough, it's suppose to have a nicely pink interior.
Get the Grilled Niçoise Tuna Steaks recipe
Want to read more from HuffPost Taste? Follow us on Twitter, Facebook, Pinterest and Tumblr.
Get more fish recipes!
PHOTO GALLERY
Light Fish Dishes