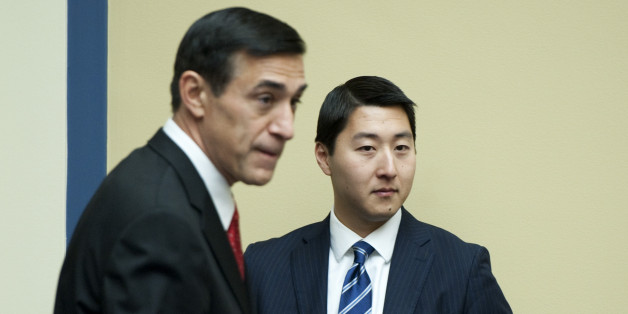 WASHINGTON -- A well-known aide to House Oversight and Government Reform Committee Chairman Rep. Darrell Issa (R-Calif.), has left his job on Capitol Hill in order to start his own public relations firm.
Kurt Bardella's last day working for the House was Friday. A spokesman for Issa said the congressman "is excited for him and confident he will be successful."
Bardella told HuffPost his new firm, Endeavor Strategic Communications, already has clients, including a group in Colorado that's backing efforts to recall two state senators.
Bardella's departure follows a tumultuous seven years in Washington, during which the ambitious and fiercely loyal spokesman was touted as rising star. But all that ended in 2011, when Issa fired Bardella after the staffer was caught forwarding email exchanges he'd had with reporters to New York Times journalist Mark Leibovich, who was writing a book about Beltway power structures.
Six months later, Issa rehired Bardella in a new role, and a spokesman for Issa said Bardella had agreed not to participate further in Leibovich's book.
The best-selling book, This Town, was published this summer and devotes an entire chapter to Bardella's rise and fall.
According to Bardella, his new firm will specialize in public relations, public affairs, coalition-building and crisis communications.
"I have had the benefit of working with extraordinarily talented and smart people during my time on Capitol Hill," Bardella told HuffPost, an "unpredictable journey, but one that was worth taking because of the amazing people that came into my life as a result of it and the things that these people have taught me will stay with me indefinitely."
"Hopefully, I can take away the best of what I've learned and apply it to this new chapter," he added. "Ultimately, I've come to learn that if you do good work and do well by the people around you -- everything will take care of itself and the rest is just noise."
BEFORE YOU GO
PHOTO GALLERY
Obama's Fist Bumps