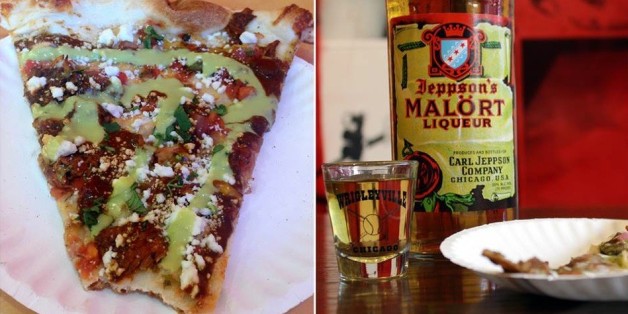 Story by Serena Dai, courtesy DNAinfo Chicago:
WRIGLEYVILLE — Dimo's Pizza is tackling the notoriously cringe-inducing Jeppson's Malort this week — in a chicken mole slice.
The pizzeria known for adventurous toppings had a bottle of Malort around during a staff meeting a month ago, and ideas started brewing to incorporate the infamous liqueur in a pizza, said Dimitri Syrkin-Nikolau, Dimo's owner.
After trying six different renditions, Dimo's in Wrigleyville and Wicker Park are now featuring the Jeppson's Chicken Mole slice as the special this week.