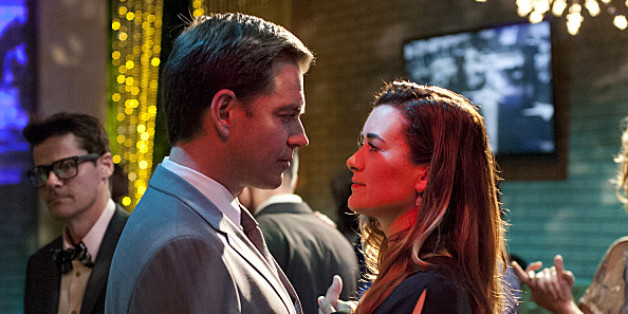 Ziva David (and her portrayer, Cote de Pablo) may be leaving "NCIS" in Season 11, but fans can rest assured that her final episodes will be "immensely satisfying," according to Michael Weatherly.
In an interview with TVLine, Weatherly opened up about losing his co-star -- and character Tony DiNozzo's longtime love interest -- admitting that he was "very surprised by the things I read in [the first two] scripts" for Season 11.
He also expressed enthusiasm for the possibility of some resolution in Tony and Ziva's long-gestating romance: "I think that for DiNozzo and for me as an actor, that 'holding pattern' has been incredibly fun to play -- I love working with Cote, she's awesome -- but also it's been eight years, and we haven't dealt with it. It will be dealt with," he promised. The actor also enthused that Tony's storyline following Ziva's departure is "the most exciting thing I've heard in a long time."
CBS has already released a promo touting Ziva's goodbye with footage from Season 11, with Ziva tenderly reassuring Tony that she'll be OK, despite a threat against her life.
Of her exit, de Pablo recently told Latina magazine, "It was not an easy decision, not one taken lightly. I feel like I am leaving my family. What I want to say most of all is thank you to the fans and to the people who have been so supportive of me and of the show, who have made the show the great success that it is."
"NCIS" is casting a new female character named Bishop to draft into the team following Ziva's exit; she is described as "bright, educated, athletic, attractive, fresh-faced, focused and somewhat socially awkward. She has a mysterious mixture of analytic brilliance, fierce determination and idealism. She's traveled extensively, but only feels comfortable at home."
For more from Weatherly, click over to TVLine.
"NCIS" Season 11 premieres Tuesday, Sept. 24 at 8 p.m. ET on CBS.