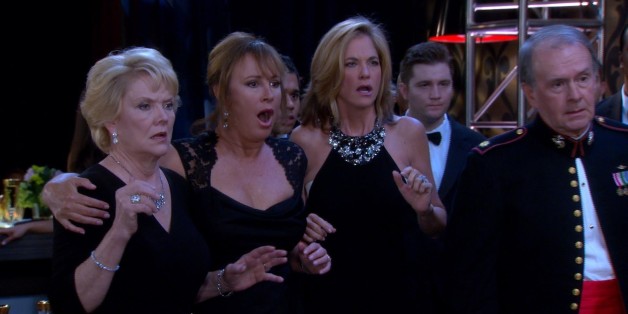 "One Life to Live" has been shelved. The Los Angeles Times reports that the soap opera, which transitioned from ABC to online, will not immediately resume production thanks to a lawsuit between its production company, Prospect Park, and former network home.
Prospect Park is moving forward with the new season of "All My Children" with writers currently producing scripts for Season 2, according to the LA Times.
Both "One Life to Live" and "All My Children" were canceled by ABC in 2011. Shortly after the cancellation, Prospect Park announced a licensing deal and plans to move the two long-running soaps online. The plans were halted, and after more than a year, the two soaps finally made their online debuts. While the online launch was in the works, "One Life to Live" characters visited ABC's "General Hospital."
Prospect Park sued ABC, alleging that the network tried to sabotage the soap revival by killing off "One Life to Live" characters who were appearing on "General Hospital." The deal, according to Prospect Park, was that the characters were on loan to ABC so the actors could keep working while the online launch was prepped.
"ABC inexplicably killed off two 'One Life to Live' characters on loan to 'General Hospital' by having their car forced off a cliff," Prospect Park said in the lawsuit filed in April.
This is just the latest hiccup in the online life of two of TVs longest-running programs. The soaps had their weekly episode count cut and the production company had a labor dispute which forced the shows into an early hiatus.
"All My Children" is set to go into production in a month. "One Life to Live" remains in limbo. Request for comment from Prospect Park was not immediately returned.
BEFORE YOU GO
PHOTO GALLERY
Summer TV Guide