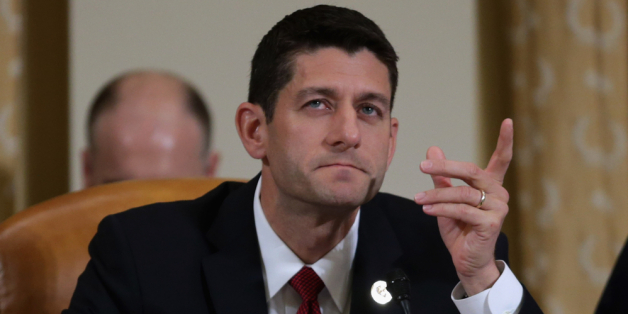 Rep. Paul Ryan (R-Wis.) hurled some harsh words at President Barack Obama on Tuesday regarding the U.S.' handling of the situation in Syria.
"The President has some work to do to recover from his grave missteps in Syria," Ryan said in a statement, according to TPM. "He needs to clearly demonstrate that the use of military force would strengthen America's security. I want to hear his case to Congress and to the American people."
Ryan will get that chance after Obama's Saturday announcement, which favors a military strike against Syria, pending authorization from Congress. The president expressed confidence Tuesday that there would be supportfor that plan.
"So long as we are accomplishing what needs to be accomplished, which is to send a clear message to Assad, to degrade his capabilities to use chemical weapons, not just now but also in the future, as long as the authorization allows us to do that, I'm confident that we're going to be able to come up with something that hits that mark," Obama said Tuesday.
Ryan and Obama's comments arrive days after a HuffPost/YouGov poll found doubts among Americans that airstrikes would spark change in Syria. Of the 1,000 adults surveyed from Aug. 27-28, only 18 percent thought that form of action would stop the use of chemical weapons. Additionally, only 10 percent said they believed airstrikes would help end fighting in Syria.
BEFORE YOU GO
PHOTO GALLERY
Syria War In August (Warning: Graphic Images)