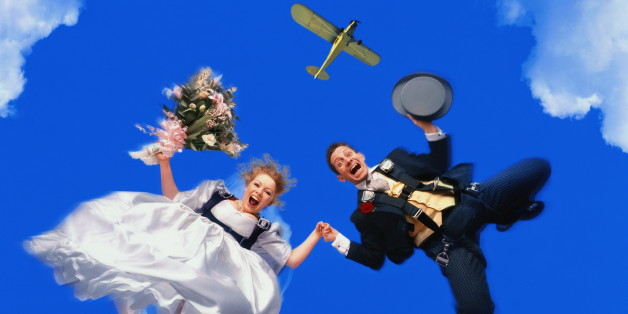 Love Hawaii, but hate the cliched, resort-style weddings it's famous for? Get adventurous and try one of these ridiculously awesome alternatives. Your guests will thank you.
1. Normally, nothing scares you, but saying your vows in front of everyone seems terrifying. Make it a more private experience by saying "I do" while falling from 12,000 feet. Sky dive into your reception from the breathtakingly scenic North Shore of Oahu and you'll have the ultimate glow from the adrenaline rush.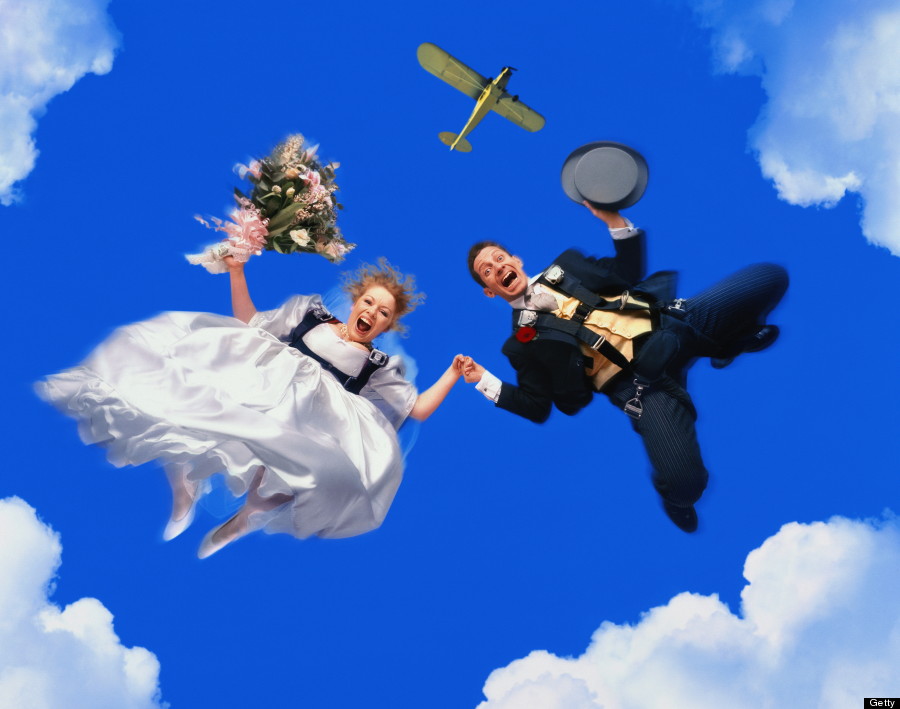 2. We've all seen dogs incorporated into weddings, but what about sea turtles or dolphins? Get hitched with Nemo as your witness with a scuba wedding. You won't be able to actually say your vows, but you'll exchange rings and use hand signals underwater to communicate your undying love. Nonverbal communication, after all, is the bedrock of a healthy marriage.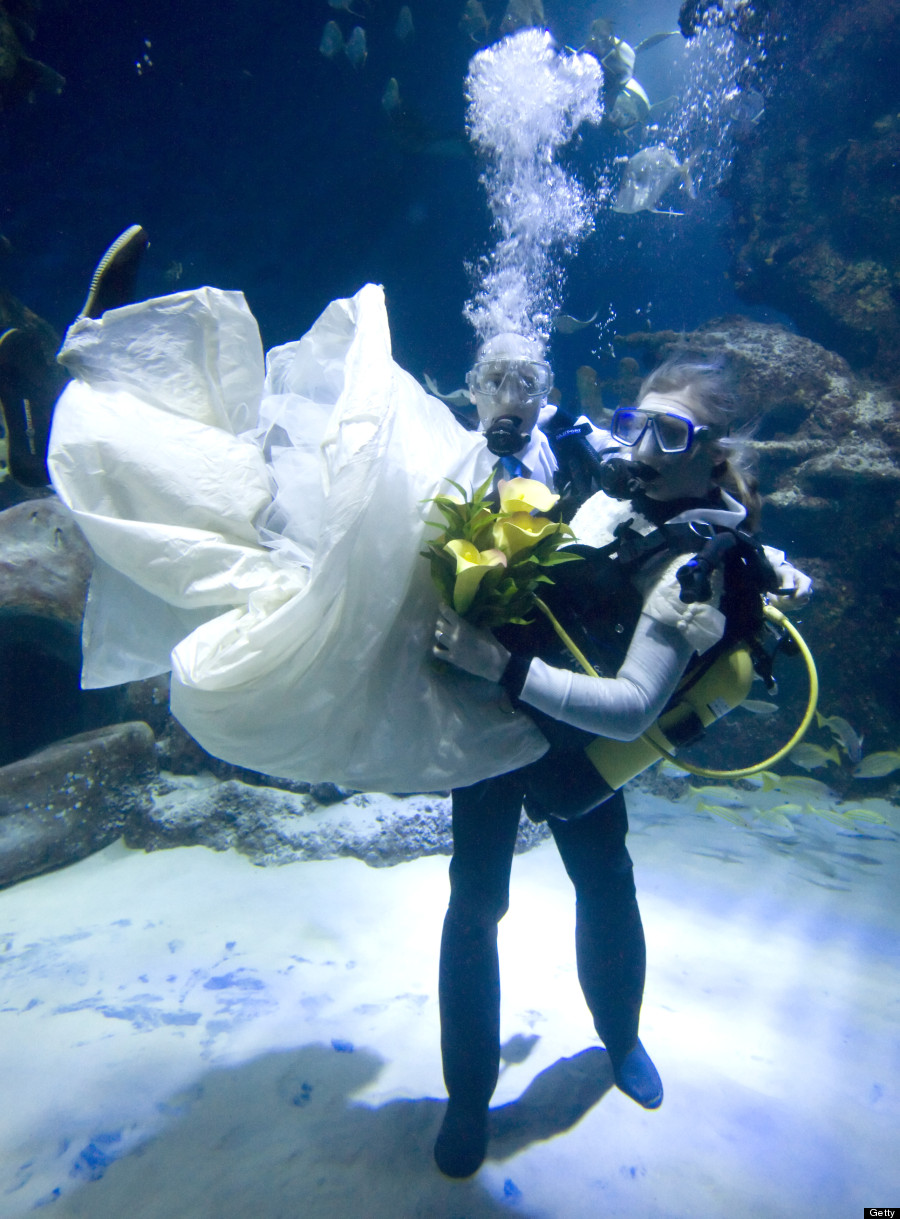 3. Not that into the whole white dress thing? Embrace the great nature in Hawaii and go au naturel for your wedding day. It may sound crazy at first, but there's something appealing about stripping away all the material aspects of the wedding industry...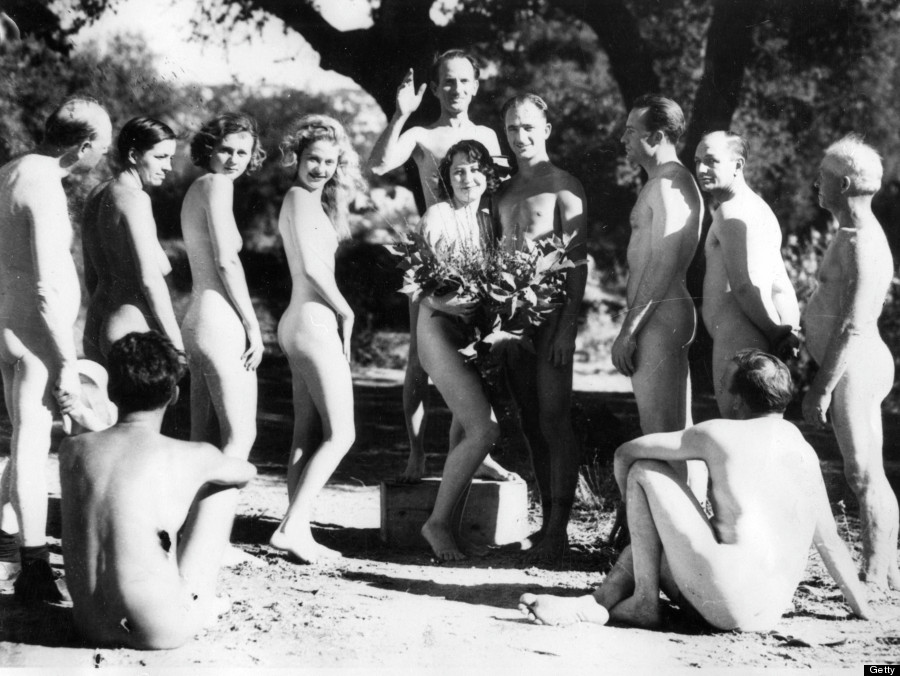 4. Perhaps you've visited Hawaii and been turned off by the plethora of brides in Waikiki. You want something more intimate, something that captures all of Hawaii's beauty, but none of its tourists. Well, take a hike. Romantic destinations like dramatic cliffs and sweeping canyons are just a hike away.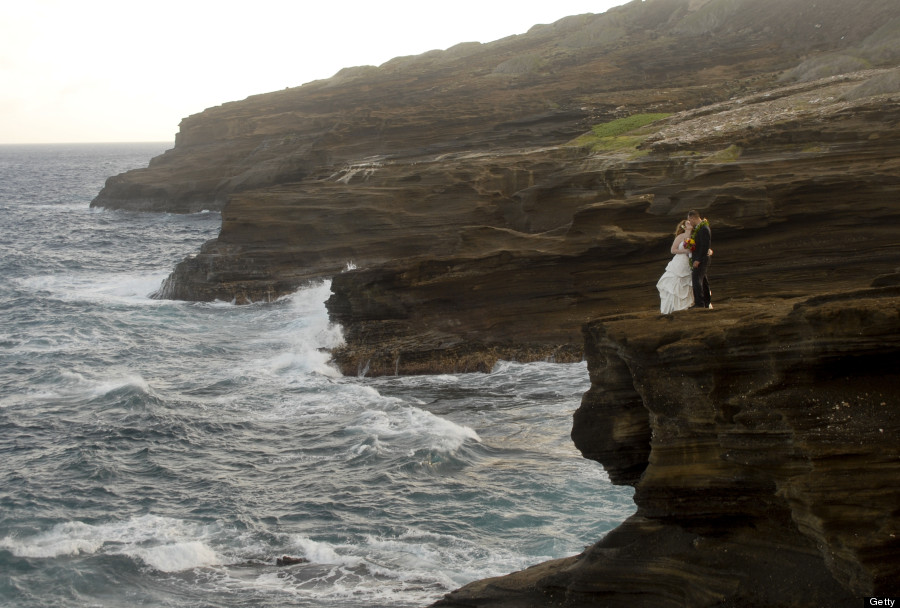 5. You're starting a new life together; why not start the day together with a sunrise wedding. It's quiet, poetic, and beautiful. Haleakala crater on Maui is 10,000 feet above sea level and early risers who brave the chilly temperatures up there are typically above the cloud banks, giving you a heavenly view.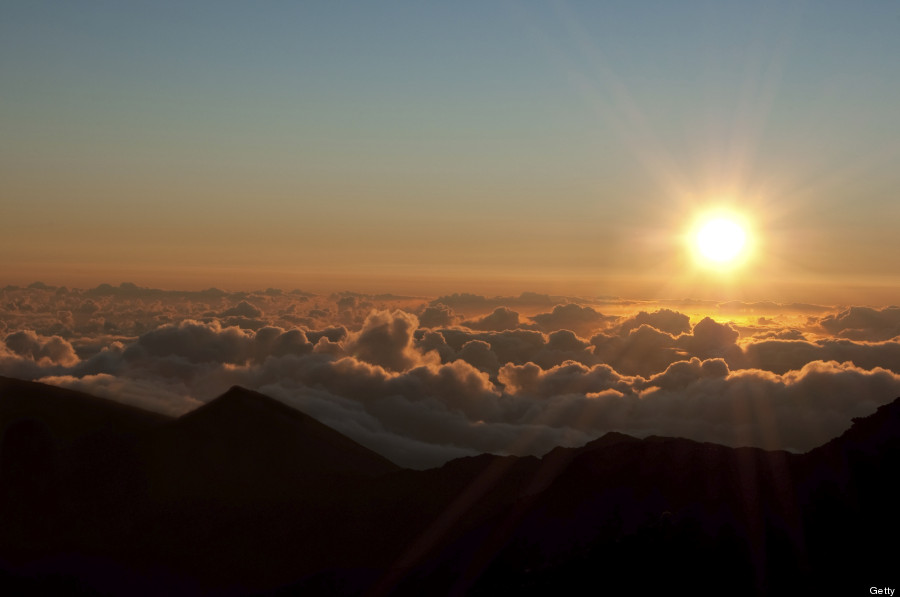 6. If you would move mountains for your loved one, why not climb one. For rock climbing enthusiasts, Hawaii offers a ton of boulders as well as some awesome crags, often with rainbow backdrops.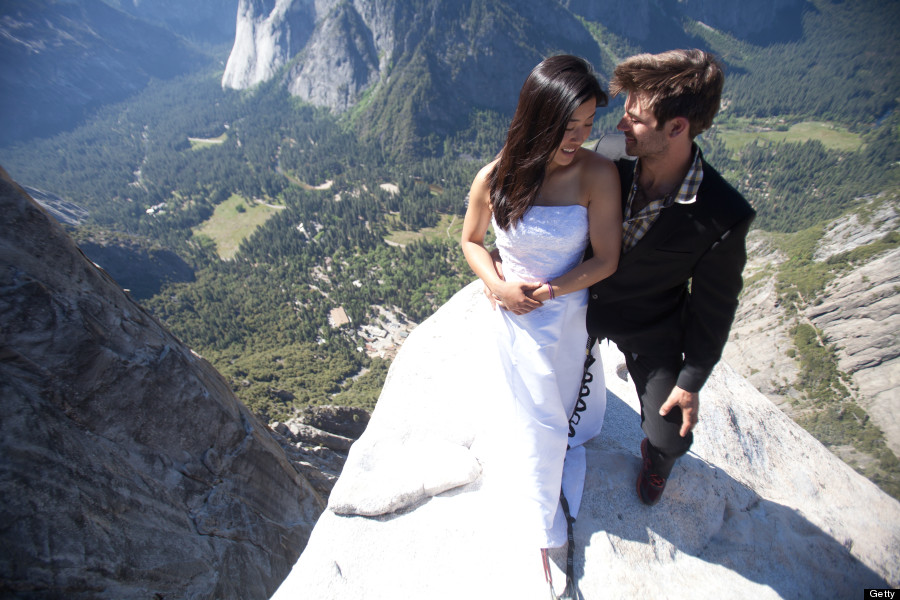 7. Want to make a statement about the passion in your relationship? For only money, you and your betrothed can be whisked away in a private helicopter and taken lava-side for your nuptials. Warning: it can get pretty hot.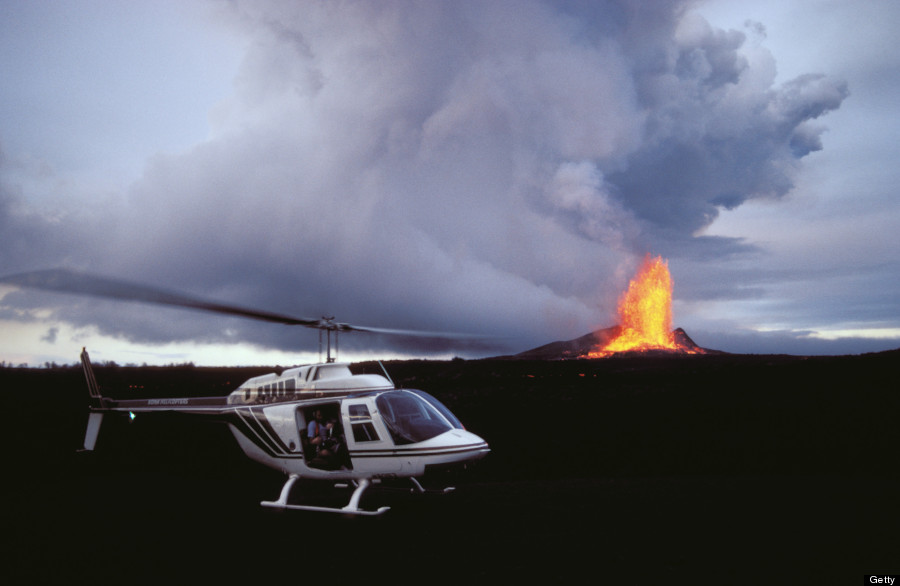 8. Want to be surrounded by nature, but not necessarily in it? Enjoy the life aquatic from the comfort of an air-conditioned, private submarine and start your life together 130 feet underwater.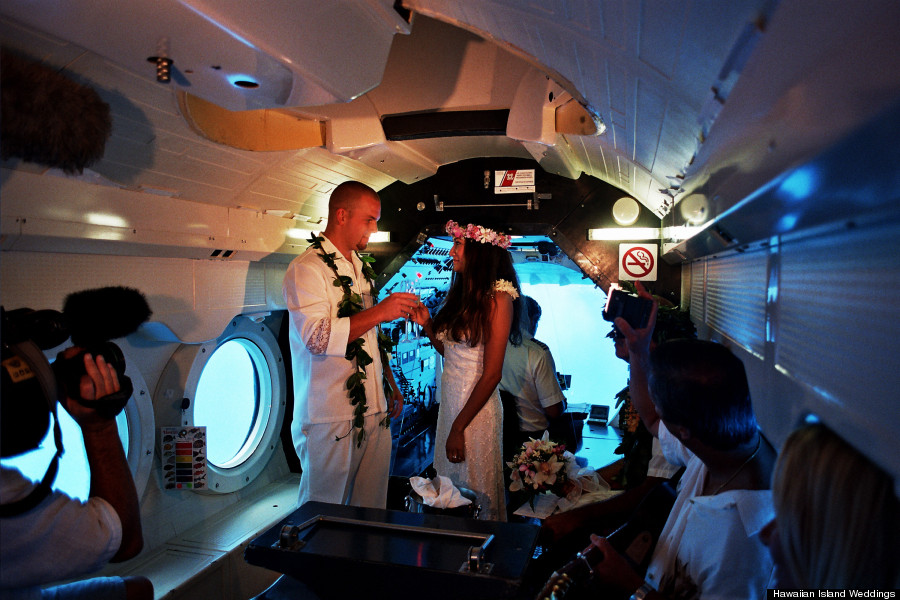 9. Surfing may be typically Hawaiian, but there's nothing commonplace about sitting in the middle of the serene blue water in your wedding dress. Plus, nothing says compatibility like being on the same wave, literally.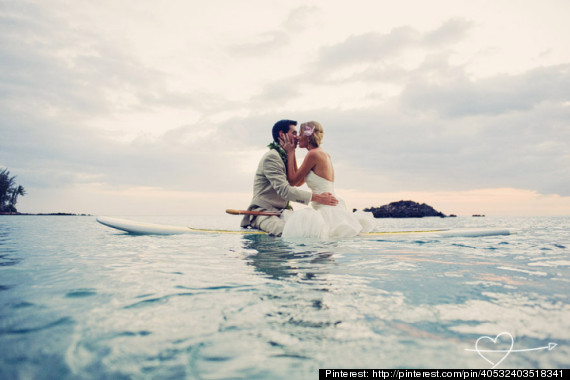 BEFORE YOU GO
PHOTO GALLERY
Most Awkward Wedding Kisses Of All Time