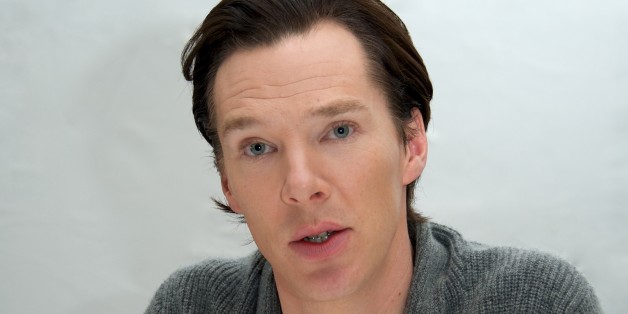 Deadline.com created a great disturbance in the Force on Wednesday, as if millions of voices suddenly cried out in terror and were suddenly silenced. The site reports that Benedict Cumberbatch is negotiating to star in "The Lost City Of Z," a project that would effectively remove him from "Star Wars: Episode VII" consideration.
Cumberbatch picks up the project from Brad Pitt, who was first attached to star in "Lost City of Z" back in 2008 before bowing out in 2010. Director James Gray, meanwhile, has remained with the project for the last five years.
"Lost City of Z" is based on David Grann's non-fiction account of British explorer Percy Fawcett and his obsession with finding the disappeared city of the title in the South American jungle. Fawcett and his son were lost and presumed killed during an expedition to find the city in May of 1925. Their bodies were never recovered. Cumberbatch would star as Fawcett.
It's been a busy week for anyone with a Google alert set for the 37-year-old British star. On Monday, a rumor that Cumberbatch could play a role in the new "Star Wars" film boomeranged around the internet. That story was denied by Cumberbatch's representatives on Tuesday, and now seems moot with the news of "Lost City of Z." In addition to that film, Cumberbatch is also set to star in "Imitation Game" as Alan Turing. He's featured in four upcoming 2013 releases, including "12 Years A Slave," "The Fifth Estate," "August: Osage County" and "The Hobbit: The Desolation of Smaug."
For more on "Lost City of Z," head to Deadline.com.
[via Deadline.com]
PHOTO GALLERY
Celebrity News & Photos