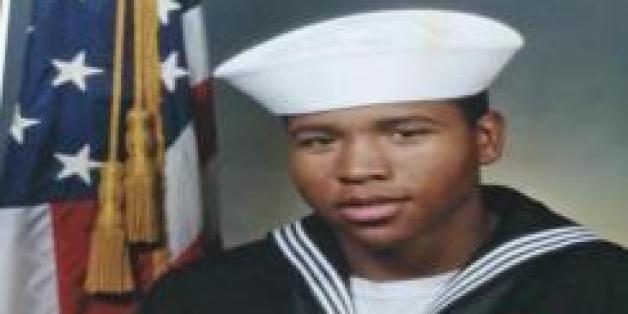 Police are searching for three suspects in connection to the killing of a 27-year-old Navy veteran and father of two who was fatally shot during an apparent kidnapping attempt gone wrong.
Investigators say that Errol Williams, of Rockingham, N.C., was murdered around 4:45 a.m. Sunday, as he ran from three men who attempted to rob, carjack and kidnap him at a Fayetteville gas station, FoxNews reports.
"It's horrible to take somebody's life like that, over nothing," Williams' sister, Sadie Everett, told WRAL.
Apparently unaware that authorities had already released surveillance footage from the gas station to the media, the suspects returned to the scene of the crime on Monday and stole camera equipment at gunpoint, police said, according to CBS News.
Police have not released a motive for the crime and are still searching for the three suspects.
"I believe that the individuals are armed and extremely dangerous," said Fayetteville Police Chief Harold Medlock, according to WTVD. "I don't think they have any cares whatsoever about the people they encounter. I am extremely concerned for our community. I am also concerned for my officers because I believe that if one of our officers encounters one these individuals, they will do whatever they can to get away."
The following footage was distributed by The Fayetteville Police Department.
BEFORE YOU GO
PHOTO GALLERY
10 Major Crimes That Shocked America (SLIDESHOW)