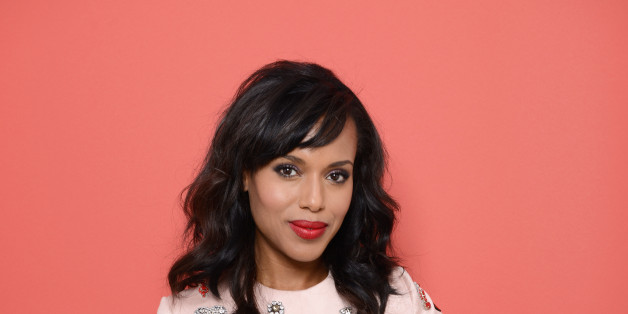 Kerry Washington plays a woman on television who depends on her "gladiators." (For those of you who don't want "Scandal," the term refers to main character and political "fixer" Olivia Pope's tireless employees who will do pretty much anything for her -- and for their jobs.) But in real life, Washington has "gladiators" too (suits optional).
In an interview for Glamour magazine's October issue, Washington told editor-in-chief Cindi Leive about her real-world gladiator confidantes -- her friends:
My [gladiators are my] closest girlfriends from college, and I'm really close to the girls on the show. It's a sisterhood.… That's the big thing that really differentiates me from Olivia: She compartmentalizes her relationships. I really try to let my friends into all of my life. They know that Red-Carpet Kerry is a version of Kerry, and they know that DNC Speaker Kerry is me.
This isn't the first time Washington has spoken about the importance of her female friendships. "My girlfriends from high school are the smartest and strongest women I know," she told Elle magazine in November 2012. "I became a woman around them, and I think that has something to do with the sort of roles I take on. I've always made it a choice to play characters that are complicated."
We love a celebrity who stays true to herself and her closest relationships. And really, where would any of us be without our "gladiators" -- the people who have seen us at our most vulnerable and back us up anyway? Tweet @HuffPostWomen and tell us who yours are using the hashtag #MyGladiators.
BEFORE YOU GO
PHOTO GALLERY
Kerry Washington's Style Evolution