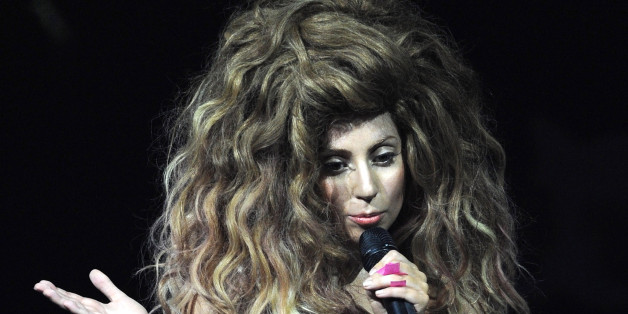 Lady Gaga returned to the spotlight last month, releasing the first track off of her upcoming "ARTPOP" album and opening MTV's Video Music Awards with a headline-making performance of her new single, "Applause."
In the months prior, however, there was little Gaga to be seen. The 27-year-old singer injured her hip in February, which forced her to cancel multiple tour dates and undergo surgery and physical therapy.
"I hid in my house," Gaga said in a recent interview with The Guardian. "I hid a lot ... to preserve my image as a superstar to my fans. I don't mean I am a superstar, I mean that they only ever see me at my best. And it really drove me crazy."
"I've really had to make more of an effort to go out more," Gaga continued. "I mean, can you imagine what it's like not to feel real wind? Honestly, I hadn't felt real wind for years!"
Born Stefani Germanotta, Lady Gaga is set to release her third studio album in November. After the release of "Applause," she previewed seven new songs off of "ARTPOP" at this weekend's iTunes Festival in London.
BEFORE YOU GO