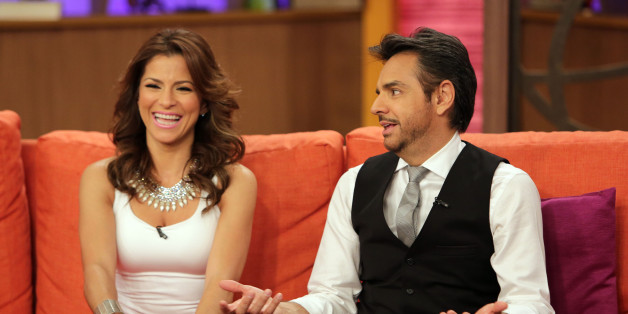 One of the surprise movie hits this past weekend was almost entirely in Spanish. Instructions Not Included made an enormous amount of money per screen, more than $22,000, playing in fewer than 350 theaters. The boys in One Direction had the number one film, but they pulled in less than $6000 per screen. That's a huge victory for star Eugenio Derbez, a household name in Mexico, and for Pantelion films, which has been trying to find a Spanish-language hit in the U.S. film market for a few years now.
Instructions Not Included has a familiar story, no matter what language you tell it in: An American woman and a Mexican playboy have a fling in Acapulco. Months later, she shows up at his doorstep, hands him a baby she says is his, and takes off, leaving the bachelor to clean up his act and raise the adorable little girl by himself.
The film was made specifically for the Mexican and U.S. Latino audience. The studio — a joint venture of Lionsgate and the Mexican company that owns Univision — put its all into promoting the film and its star.
BEFORE YOU GO
PHOTO GALLERY
40 Stars You Never Knew Were Mexican