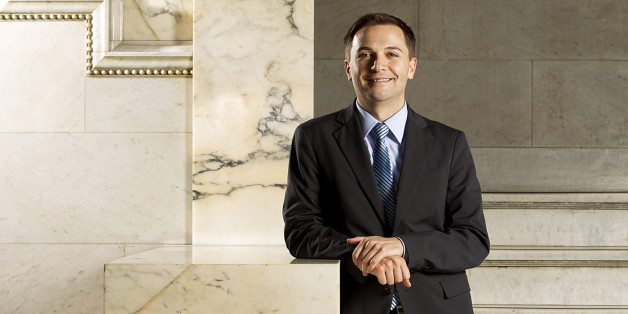 Only one of the five contenders for the Democratic nomination to succeed Sen. Ed Markey (D-Mass.) in the U.S. House of Representatives has publicly confirmed that he'd oppose President Barack Obama's proposed military action in Syria if elected to Congress, Boston.com reported on Tuesday.
State Rep. Carl Sciortino (D-Somerville) said he would consider voting in favor of a strike in the future as a "last resort" move, but thinks it's too early for action right now.
"I believe that military intervention is premature and I would vote no. I believe it has the potential to worsen the crisis," he said.
His opponents agreed that it was too soon, but shied away from saying how they'd vote.
"The vote isn't today," said Middlesex Sheriff Peter Koutoujian. "I believe I owe it to the president and [Secretary of State] John Kerry to keep listening as the information continues to come in."
State Sen. Will Brownsberger (D-Belmont) said that Congress has "an obligation to ask a lot of hard questions about the evidence supporting the proposed action and the likely consequences of the proposed action" before making a decision.
State Sens. Karen Spilka (D-Ashland) and Katherine Clark (D-Melrose) both said they'd need to know more specific details on a military course of action before casting their votes.
Markey was elected to his current position after Kerry was named secretary of state, vacating the Senate seat. Markey praised Obama for his decision to seek congressional approval on military action in Syria, saying Congress needs a "full debate" before making a decision.
"The use of chemical weapons is a heinous and despicable act that appears to be the work of a brutal dictator who has quashed dissents and killed innocent men, women, and children," Markey said in a statement. "We must be mindful, however, of the complexities of the situation in Syria. The aftermath of a U.S. strike on targets in Syria is difficult to predict, with negative consequences that may be beyond our capability to control. That's why I am looking forward to a thorough, detailed debate that hears all sides."
BEFORE YOU GO
PHOTO GALLERY
Syria War In August (Warning: Graphic Images)