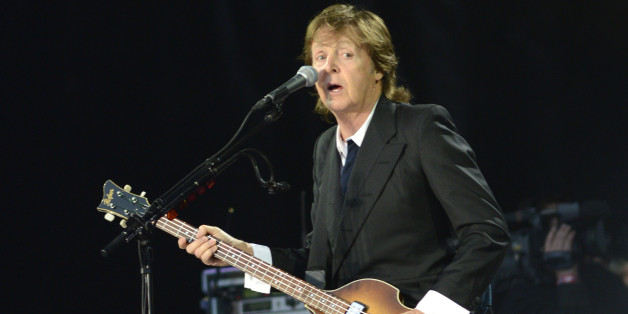 A once-in-a-lifetime chance to act onstage with gods of rock and film will cost you big -- but it's for a good cause.
The bidding to perform with Paul McCartney and Tom Hanks in L.A.'s Simply Shakespeare charity event had reached $8,000 by Tuesday, according to Charitybuzz.com. The "estimated value" of the bid was put at $30,000.
The proceeds will go to Shakespeare of Los Angeles, whose "Will Power To Youth" provides job-training and arts education for at-risk kids.
The package includes a "walk-on role" with McCartney, Hanks, William Shatner and other stars in a Sept. 25 reading of "The Two Gentlemen of Verona" at the Broad Stage in Santa Monica, Calif., plus rehearsal and dinner with the cast, after-party with the cast, and two tickets to the performance to show off for friends and loved ones.
The bidding ends 3 p.m. (EDT) on Sept. 11.
A recent bid for a walk-on speaking part in David O. Russell's new film with Jennifer Lawrence and Bradley Cooper, "American Hustle" fetched $76,000, Charitybuzz spokeswoman Glenda Luft Felden told The Huffington Post.
Charity Buzz, founded in 2005, has raised more than $80 million for nonprofits, according to a release.
McCartney once sang "Can't Buy Me Love," but the legendary Beatle can be bought for a good cause. Charity bids to meet him backstage at a concert reached "upwards of $100,000" on Charitybuzz, the spokeswoman said.
"He's very generous and philanthropic," she said.
Perhaps an extended period of time with both Hanks and Sir Paul, two pop culture icons, will multiply the appeal of the auction package.

BEFORE YOU GO
PHOTO GALLERY
The Most Charitable Stars