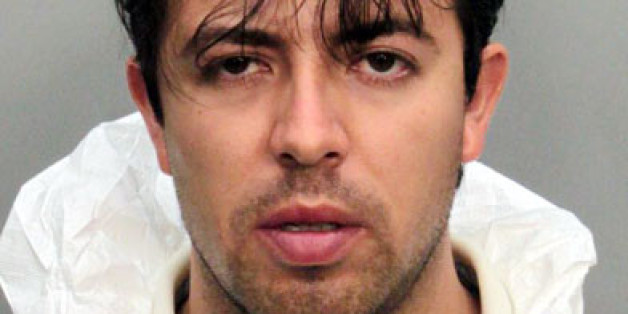 There's another troubling loophole in Florida's justice system.
Because the state's sex offender probation program isn't set up to accommodate foreign nationals, the Miami Herald reports, a tourist who pled guilty to raping a guest at the Fontainebleau Hotel in Miami Beach will serve only the 100 days he has already spent in jail.
In March 2012, then-26-year-old Mexico City resident Rafael Munguia was caught on surveillance cameras heading toward the victim's suite and then leaving for the elevators 22 minutes later, according to police.
The woman was visiting Miami from California to attend Ultra Music Festival. She told police she was asleep, having left the door slightly open for a female friend she was expecting back, when around 6:45 a.m. she awoke to find a naked man in her bed.
According to police, the attacker held her down and raped her while exclaiming, "Make me c--. I love you." She was eventually able to fight him off, first running into the bathroom and then fleeing to her sister's room to call for help, after which she was transported to Jackson Memorial Hospital.
In surveillance footage before the assault, Munguia was seen wearing a red hat that was left inside the woman's room, and could also be seen buckling his jeans as he returned to another floor, according to police. He allegedly confessed to the assault in a sworn statement, saying he had been drinking.
"He gave a full confession to detectives, admitting that once he saw the door open, he made his way [in], he saw the victim, and without any hesitation, he proceeded to sexually assault her," Miami Beach Police detective Vivian Hernandez told WSVN last year.
But though Munguia's plea deal involved 10 years probation as a sex offender, the Miami Herald reports, Judge Maria Elena Verde sent him back to Mexico with only time served because an expiring tourist visa would keep him from legally reporting for probation in the future.
Munguia's attorney, Bruce Fleisher, told the Herald that his client "comes from a good family in Mexico City" and the conclusion to the case was "very amicable."
The Miami-Dade State Attorney's Office did not immediately return a request for comment.
Read the judge's comments at MiamiHerald.com.
BEFORE YOU GO