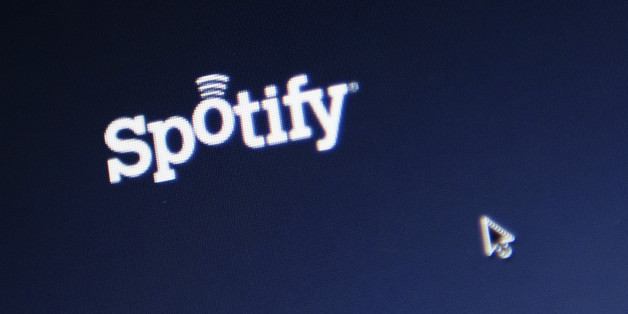 Spotify members might be fooling themselves with their playlist-making abilities.
The Ministry of Sound, a British dance music brand, is suing Spotify on the grounds of copyright infringement after the streaming-music service consistently refused to remove playlists that copy the brands compilation albums, according to the Guardian. The U.K. music company is seeking to eliminate current and future playlists that copy their compilations, along with damages and costs.
The case is unique in that the lawsuit is not a matter of streaming rights -- Spotify has the rights to all the songs -- but rather a matter of the selection and order of particular songs made in playlists created by Spotify subscribers. The 24 million people who use Spotify have created over a billion playlists from its catalogue of 20 million songs.
"We painstakingly create, compile and market our albums all over the world," Ministry of Sound chief Lohan Presencer pleaded in a blog post, also published by The Guardian. "After 20 years and more than 50 million album sales, the value and creativity in our compilations are self evident."
For Spotify, the playlists come down to helping people discover music -- and ultimately retain members.
"Spotify's goal is to grow a service which people love and ultimately want to pay for," Spotify told The Huffington Post in an email. "Every single time a track is played on Spotify, rights-holders are paid - and every track played on Spotify is played under a full license from the owners of that track."
This is not the first time Spotify has had trouble with artists or record labels. In July, Thom Yorke -- best known for his work fronting Radiohead -- pulled all the songs by his other band, Atoms For Peace, along with his solo album from Spotify. Yorke thought too much money brought in by Spotify going to shareholders and not enough was going to artists. Later that month, several indie record labels said they would support any individual artist who wanted to pull their songs from Spotify.
BEFORE YOU GO
PHOTO GALLERY
Top 9 Countries For Unauthorized Music Downloads