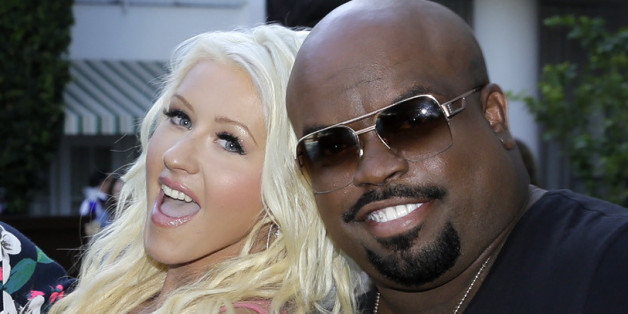 We love "The Voice," and were excited to see the show shake things up last season with new coaches Shakira and Usher. But something just wasn't right.
Without Christina Aguilera and Cee Lo Green, the show was lacking a little -- what's the right word? -- crazy.
Now that the gang is back together for "The Voice" Season 5 (premieres Mon., Sept. 23 at 8 p.m. ET on NBC), we're looking forward to the return of the dramatics, costume choices and over-the-top attitude that Christina and Cee Lo bring to those spinning red chairs.
Keep scrolling for examples of the many reasons we adore those two, in GIF form. And if it gets you excited too, don't forget to fan yourselves!

[via beyoung1990]
1. Cee Lo knows how to put on a show.


[via Gif-A-Day]
2. And Christina's been known to drop some jaws, too.

3. Christina and Adam fight like an old married couple, Adam and Blake have their bromance ... but Christina and Cee Lo have nothing but love for each other.


[via momentsofcarol]
4. Maybe it's because they both love a good wig moment.

5. Christina isn't afraid to show skin ... a lot of it.


[via BuzzFeed]
6. And neither is Cee Lo.


[via thevoice-gifs]
7. Who else is going to pet a kitty like a Bond villain?


[via chroniclesofpanem]
8. And have a bird on their arm?


[via rphelper]
9. And get this flirty with their critiques?


[via afterld]
10. Adam might be the rocker, but Cee Lo truly appreciates people who rock.


[via rphelper]
11. And that shiny head is good luck!


[via adam-leevine]
12. Have you seen the new promos? Homegirl can walk on water.


[via NBC]
13. But it wears out her feet, naturally. "The Voice" coaches -- they're barefoot just like us!


[via chemicalsolx]
Tell us: Are you excited to have Christina and Cee Lo back on "The Voice"?
BEFORE YOU GO