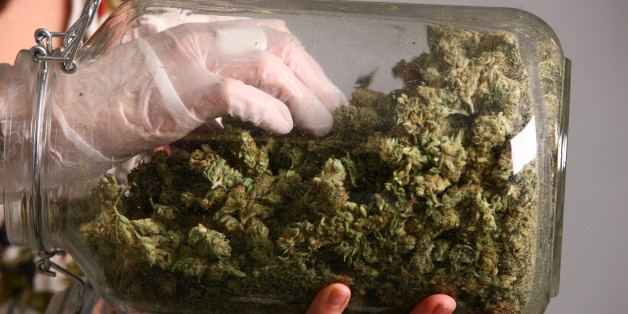 By Jonathan Kaminsky
OLYMPIA, Wash., Sept 4 (Reuters) - Washington state regulators, aiming to limit the state's nascent marijuana industry, want to cap the amount of space available to grow recreational marijuana at 2 million square feet (185,800 sq. metres) - the equivalent of about 35 NFL football fields.
The limit was among proposed state marijuana rules released on Wednesday, roughly a week after the U.S. Justice Department said it would not sue to block legal pot so long as certain guidelines are met, including keeping the drug away from children.
"This is an important day," said Brian Smith, spokesman for the Washington State Liquor Control Board. "These are the rules we believe are going to govern the system going forward."
Washington state and Colorado became the first states to legalize marijuana for recreational use after approving separate ballot initiatives last year, even as the drug remains illegal under federal law. Some 20 states and the District of Columbia allow marijuana to be used for medical purposes.
In addition to limiting the amount of space that can be allocated to growing recreational pot, the new draft rules in Washington state also cap how much non-medical marijuana can be grown statewide at 40 metric tons, and would limit recreational-use pot growers to a footprint of up to 30,000 square feet per facility.
In a departure from earlier draft rules, state pot regulators also sought to keep big business from dominating the recreational pot industry by barring anyone from holding a stake in more than three retail stores or three growing and processing facilities.
In proposing the limits, regulators were seeking to balance having enough marijuana on hand to compete with the black market and the medical marijuana industry while not producing so much that excess pot would spill over to other states where it remains illegal, one of the regulators said.
Chris Marr, a member of the Washington State Liquor Control Board that is tasked with drafting the state rulebook on recreational pot, said production caps were likely to rise in future years.
He noted that state marijuana consultant Mark Kleiman has estimated the legal recreational pot market would account for just 13 percent of pot sold in the state in its first year, with medical marijuana and black market pot comprising the remainder.
The proposed rules will be subject to public hearings next month and are scheduled to become effective in November, two days before the state plans to start accepting pot license applications and a year after voters approved legalization.
The first retail stores will likely open next June, said Sharon Foster, chairwoman of the three-member Liquor Control Board.
The board said it plans to allow a total of 334 stores in the state, parceled out by county. To spread the stores out more evenly, some cities will have separate caps. Seattle, for instance, will be limited to 21 pot stores.
Among other proposed rules, regulators would close a loophole that would have allowed pot candy and other goodies to be packaged in wrappers designed to appeal to children.
They would also require pot businesses be located at least 1,000 feet from schools and certain other locations, measured by walking or driving routes to the facility, rather than as the crow flies, to make it easier for pot businesses to find suitable real estate in dense areas such as Seattle, board members said. (Editing by Cynthia Johnston and Ken Wills)
BEFORE YOU GO
PHOTO GALLERY
People More Evolved Than Obama On Pot