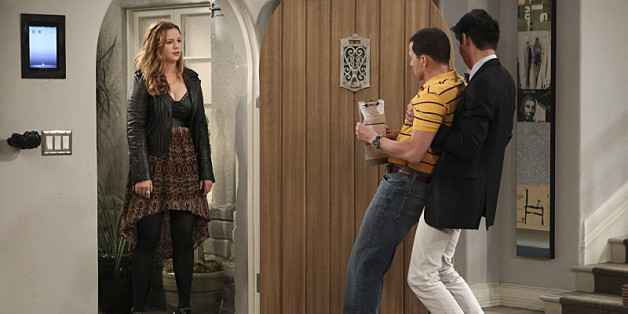 A woman is getting ready to rock "Two And A Half Men" ... in the form of Amber Tamblyn.

CBS has released the first photos of the actress as recurring character Jenny, Charlie Harper's (Charlie Sheen) lesbian daughter.
According to co-star Ashton Kutcher (Walden Schmidt), working with Tamblyn was a very positive experience.
"She's just amazing! I've been working with her all week, and I'm beyond excited," Kutcher told "Extra" in August.
Check out first photos of Tamblyn in the slideshow below:
PHOTO GALLERY
Two and a Half Men
"Two and a Half Men" premieres Thursday, Sept. 26 at 9:30 p.m. ET on CBS.