She's less than a month old, but new baby chimp Zuhuru is already happy to hug it out with her mom.
Born at the Detroit Zoo in Royal Oak, Mich., in the early hours of Aug. 10, her name means "morning star" in Swahili.
Zuhura is mother Chiana's first child. Chiana was also born at the Detroit Zoo in 1994 to Abby, now 30.
"It's exciting to have three generations of chimps represented here," Detroit Zoological Society Curator of Mammals Robert Lessnau said in a statement. "Chiana is proving to be a great first-time mom."
And look how much they love each other: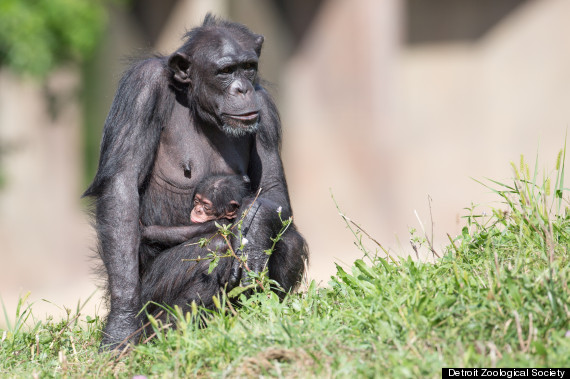 Photo by Tom Roy, courtesy the Detroit Zoological Society.
Awwwww!
According the the Zoological Society, there are 255 chimps in Association of Zoos & Aquariums-accredited zoos, and only four chimps have been born this year. They are an endangered species.
BEFORE YOU GO
PHOTO GALLERY
Awesome Animal Photos Of 2013