They say laughter is the best medicine; we say a loyal dog is.
Mason and his dog, Prada, are both 5 years old. They've lived in Queens, N.Y., since Mason's mom, Kelly Charon, rescued Prada in April 2012.
Last October, during Superstorm Sandy, their family was exposed to mold after the dining room ceiling collapsed.
Charon told The Huffington Post that Mason and his siblings then began experiencing "chest infection after chest infection." And in November, when Mason was having difficulty breathing one night, Charon hooked him up to a nebulizer. She left the room after he fell asleep.
When she came back, she found him and Prada like this:
(Story Continues Below)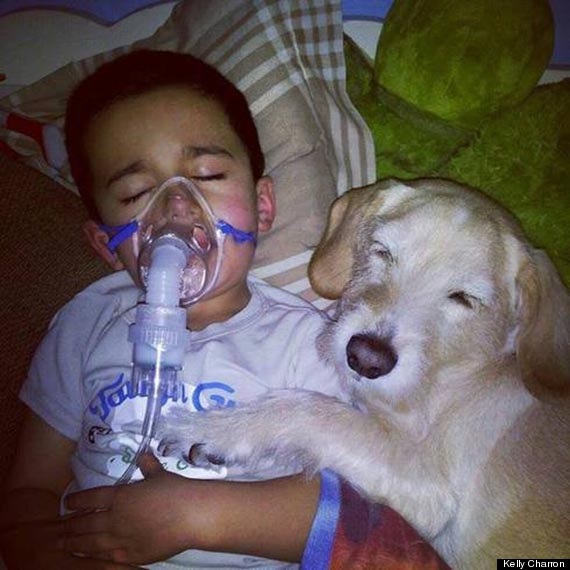 Charon told HuffPost that Mason and his siblings haven't gotten sick since the mold was removed from their house. But she'll never forget this moment.
"It took my breath away," she said.
H/T DogHeirs.com
BEFORE YOU GO
PHOTO GALLERY
Dogs Are Family For Life