If found, call.. well, you know.
A series of lost dog flyers recently posted around Chicago is turning heads.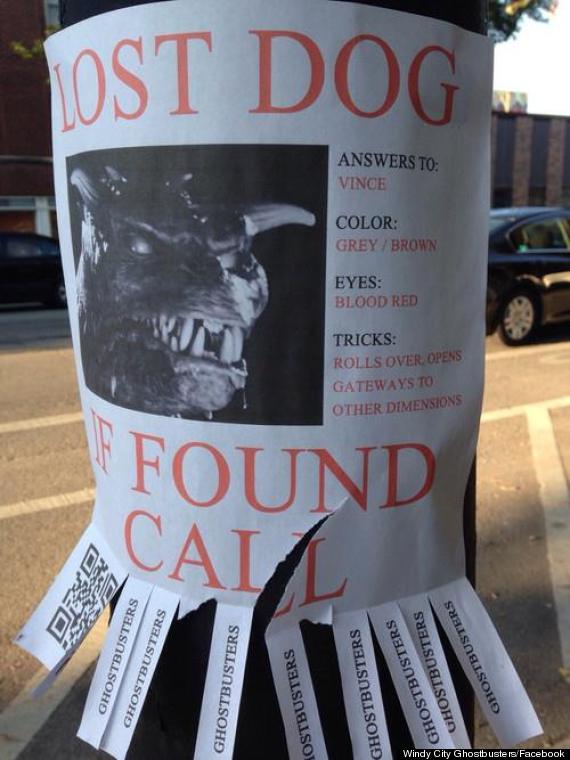 The flyers, created by the Windy City Ghostbusters fan group and subsequently picked up by several sub-Reddit groups and CBS Chicago, read that the "dog" answers to Vince and has blood-red eyes. Among its tricks? "Rolls over, opens gateways to other dimensions."
Keep an eye out, Chicago. The flyer's creators say they are "VERY worried," as they probably should be based on this footage we obtained of the dogs: