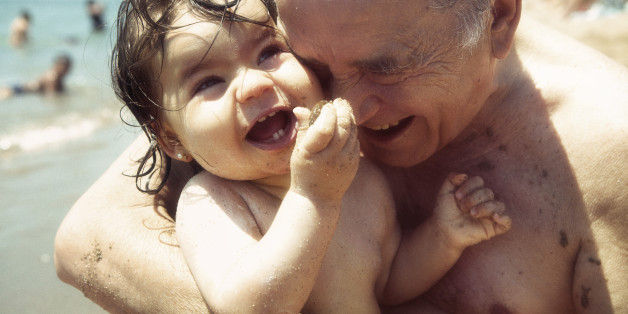 A friend whose son had a soccer tournament near her mother's assisted living community this summer thought she was going the extra mile when she offered to pick up her Mom, bring her to the game, and then take everyone out to lunch. But her mother had another idea: She'd skip watching the game -- "too hot in the sun" -- and instead of going out to eat in a restaurant, she wanted everyone to come and eat in the dining room of her assisted living place.
"Why on Earth," my friend asked me, "wouldn't she jump at the chance to get out of there, eat different food, see some different faces?" The answer was pretty obvious to me: What her Mom wanted was to show her family off to her friends. She wanted to be able to not-so-subtly say "Look how much my family loves me. They drove all the way down here to have lunch with me."
It's the same logic that says husbands should always send flowers to their wives' office, not bring them home. It isn't just about the flowers or how sweet they smell; it's also about letting others know how highly you are valued and how much you are loved by those who matter most.
So with this in mind, here are five gifts we suggest you consider giving for Grandparents Day, coming up on Sunday, Sept. 8:
1) A home-made card.
Sure Hallmark may say it more eloquently, but nothing comes close to your kids making a card. If they are too old to draw pretty butterflies, how about just pasting a family photo on the cover? Home-made cards rule in retirement villages and find permanent homes on refrigerator doors. The ones from Hallmark get relegated to the drawer with last year's holiday cards, never to be looked again until they are tossed out.
2) Your time.
Nothing beats spending time with Grandma and Grandpa. And do it on their terms. Yes, you may prefer to throw a big bbq and invite the neighbors and other friends over, but that makes it more about you and less about Grandma and Grandpa. How do you know what the grandparents want to do? You ask them, that's how.
3) Listen.
Sometimes we treat our elderly relatives like problems that need to be managed. We stop seeking their wisdom and engage with them on a very superficial level. They, in turn, tell us what hurts them. They complain about the loud woman next door, the rude desk clerk at the doctor's. Make Grandma happy and ask her opinion on something. Ask what she would do about some situation you are facing. And listen to her answer.
4) Get them on Skype and/or teach them to text.
The Internet helps shorten the distance between us and our older relations. And if grandparents are willing to meet the teen-agers half-way, communications will be more frequent and pleasant. A Skype call where you can see the caller far surpasses a phone call where you are talking to a receiver. And a quick text -- "how'd you do on that chem test you were worried about?" -- brings Granny closer into your teen's life.
5) Make a family video.
Encourage your kids to ask Granddad to talk about his life as a kid and make a video of his answer. It's a memory you will cherish forever.

BEFORE YOU GO
PHOTO GALLERY
Carole King