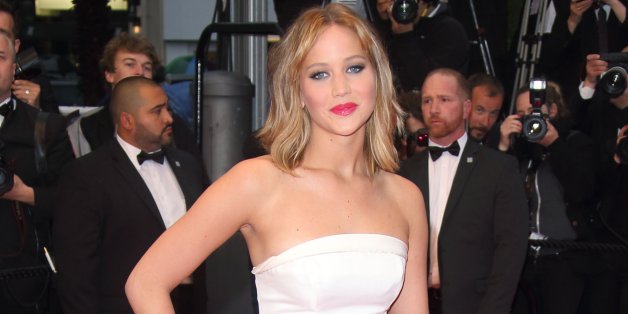 America's latest girl crush, Jennifer Lawrence, is stripping down for her role in the upcoming film "X-Men: Days of Future Past."
The 23-year-old actress stars as Raven/Mystique in the latest movie in the "X-Men" franchise, reprising her role from 2011's "X-Men: First Class." Lawrence spoke about the part in a recent interview with SciFiNow, addressing her lack of clothing in the film.
"I'm naked," Lawrence said about her appearance in the forthcoming movie. "But when I do get to wear clothes, I love the '70s outfits."
"She was struggling, like a lot of normal humans, with the way she looked," Lawrence added about her "X-Men" character. "She was covered up a lot in the first movie, but this time she is Mutant and proud."
Director Bryan Singer ("X2") took to Twitter earlier this year to post a photo of Lawrence done up in her "X-Men" makeup. The actress appeared almost unrecognizable, sporting cropped orange hair, and covered head-to-toe in blue.
Led by Singer, "X-Men: Days of Future Past" also stars Hugh Jackman, Michael Fassbender, Nicholas Hoult, and Halle Berry, among others. The movie will hit theaters on May 23, 2014.
PHOTO GALLERY
Jennifer Lawrence's Style Evolution
BEFORE YOU GO