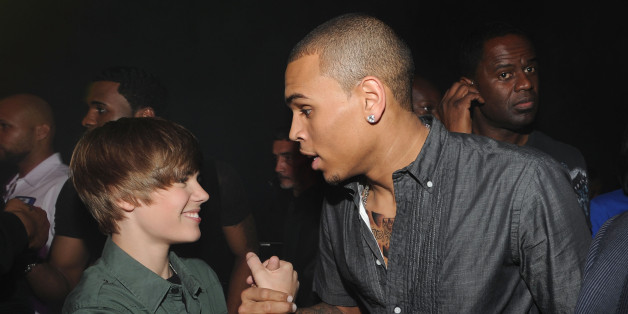 What are friends for if they can't paint your half-pipe?
This is exactly the bond Justin Bieber and Chris Brown seem to share, as evidenced from Biebs' photo this morning.
We don't know what is more surprising -- that Bieber can actually skateboard or his newfound kinship with Brown.
Bieber captioned his proud pic with, "Breezy spray painted my half pipe. He's super dope."
Is this unlikely duo forging a brotherhood? The two collaborated in 2011 on the single "Next 2 You," and now seem to have more in common than ever.
In a May interview, Breezy empathized with Bieber,, comparing himself and the singer as mainstream media's preferred punching bags.
Perhaps the two stars commiserate over their ill-perceived reps. A music-centric Public Policy poll revealed Justin had a 54 percent unfavorable public rating to Chris Brown's 57 percent. Good work?
There's no telling if this pair will inspire each other positively, but we have hope. Never say never.

BEFORE YOU GO
PHOTO GALLERY
Justin Bieber through the years