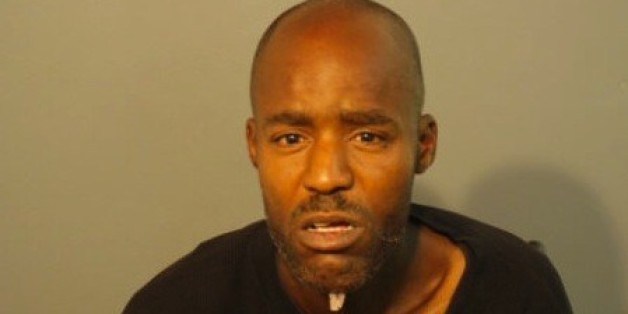 A homeless man accused of hurling bottles of urine and feces at Chicago police was arrested in the city's Uptown neighborhood on the North Side Wednesday evening.

Police were trying to move 41-year-old Derrick Ray from where he was sleeping near Wilson and Broadway about 9:40 p.m. after someone reported a "criminal trespass in progress," according to the Tribune. When officers tried to move the man, he allegedly resisted and threw bottles of "bodily waste" at cops.
The man apparently had even more in his arsenal: DNAinfo Chicago reports after the man threw the bottles at cops, he also hurled "possibly a substance mixed with bleach" and pepper-sprayed the officers.
Ray faced a barrage of charges Thursday including three felony counts of aggravated battery of a peace officer. He was also charged with one misdemeanor count of criminal trespass and three misdemeanor counts of resisting a peace officer, the Chicago Sun-Times reports.
According to Uptown Update, the man is known in the community to sleep in the alcove of the empty storefront at 4645 N. Broadway. A barrier was eventually put up to keep him from trespassing but the neighborhood site reports the man found a way to bypass it anyway.
Ald. James Cappleman (46th) said he was on the scene and later issued a statement on his Facebook page:
Ray was taken into custody at an area hospital and he is expected in bond court Thursday.
BEFORE YOU GO
PHOTO GALLERY
Organizations that help the homeless