Mark Halperin has a beard now.
This is the old Mark Halperin: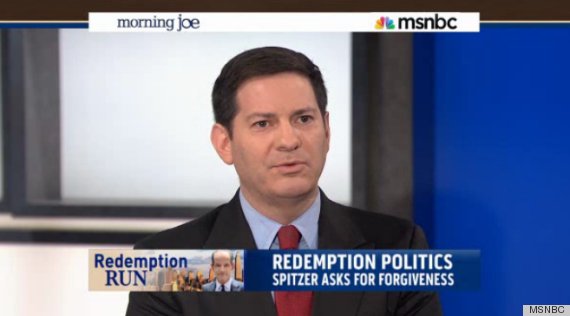 And this is Mark Halperin with his beard: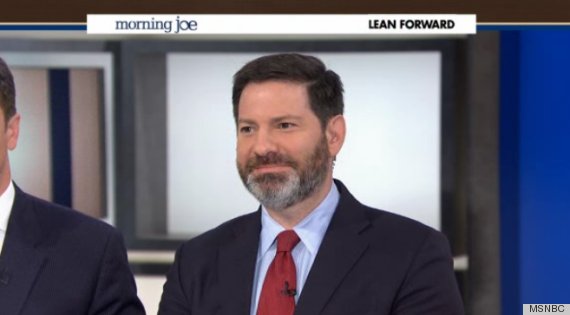 There were many reactions to the beard.
One HuffPoster commented, "It's so multi-colored."
Another said, "he looks like a young Santa."
Twitter also had thoughts:
Think you achieved the look you were going for RT @MarkHalperin: no time wasted shaving. pic.twitter.com/hTxZTEG7KC" pic.twitter.com/1jzE913OEt

— Savannah Guthrie (@SavannahGuthrie) September 5, 2013
Separated at birth. @MarkHalperin @algore cc: @howiewolf @jheil @jonathanmprince @briankoppelman @SavannahGuthrie pic.twitter.com/wqxJDXRa4C

— Mike Feldman (@feldmike) September 5, 2013
How is it that @Markhalperin's beard has more grey hair than Howard Dean's head? #JustforMen pic.twitter.com/XDidMATzeh

— John Powers (@ReportingfromNY) September 5, 2013
Critical question of the AM: Does Mark Halperin look more like a bearded Al Gore or Dr. Richard Kimball from the Fugitive?

— Joe Scarborough (@JoeNBC) September 5, 2013
What are your thoughts on the beard?
Regular fashion disclaimer: "This is stupid" is not a poll option! Not everything has to be serious all the time, so please hold off if you were thinking of some response along those lines.
BEFORE YOU GO
PHOTO GALLERY
Rachel Maddow Through The Years