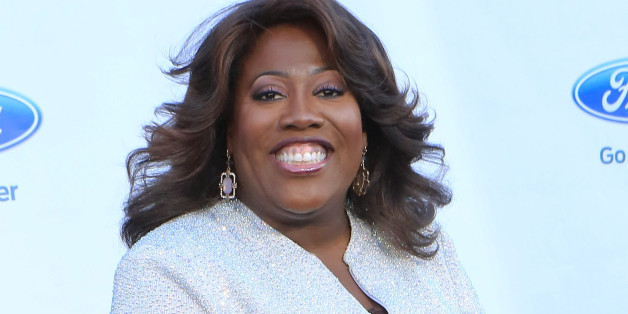 Comedian and "The Talk" co-host Sheryl Underwood is apologizing for comments she made about natural black hair.
On Friday, Aug. 31, a re-run episode of CBS' "The Talk" featured the ladies discussing what supermodel Heidi Klum does with her biracial sons' shorn hair, Mediate first reported. (In a previous interview with Your Tango, Klum had detailed how she kept sons Henry's and Johan's hair after shaving their afros and made art out of the pieces.)
Underwood, apparently, couldn't understand.
"OK, I'm sorry, but why would you save afro hair?" Underwood asked. "You can't weave afro hair. You never see us at the hair place going 'Look, here, what I need here is, I need those curly, nappy beads.' That just seems nasty."
When Sara Gilbert admitted to keeping some of her own son's hair, Underwood interjected saying, "Which is probably some beautiful, long, silky stuff."
Twitter exploded with critics blasting Underwood for her insensitive comments, The Root noted.
On Wednesday morning, Underwood called into Steve Harvey's radio show to apologize. Harvey defended his friend, saying "we all make mistakes." He also gave her the chance to read a prepared statement:
I want to apologize for my recent attempt at humor that missed the target and hit my people squarely in the heart. To all of you I say, I'm very sorry for my failed attempt at humor surrounding something that's very sensitive to us: our hair. I could use this time to try to explain the intent of what I said, but misunderstanding aside, the way the joke came out offended my people and my community, which was not my intent.
Underwood thanked those who called her out on her comments and asked for forgiveness.
Prior to this apology, she spoke with natural hair blogger Curly Nikki about the incident, saying she was "misunderstood." She said it was a "bad choice of words" to juxtapose descriptions about the "nappy" afro hair of a black boy with the "silky" hair of a white boy. She admitted it was a mistake.
"I am going to make mistakes, because I'm human," she added. "And I'm sorry for what my words inferred, but it doesn't call my Blackness into question. My Blackness comes out in other ways, subtle ways. On the show, when they refer to him as simply, 'Obama', I straighten them up and remind them that he ain't your boy, he's the president. President Obama. I'm learning lessons, and I cannot evolve if I'm not allowed to be empowering."
Listen to Sheryl Underwood's apology below.