"Sex and the City" meets Bravo TV for the inaugural issue of FourTwoNine, a new quarterly lifestyle magazine that promises to "explore the worlds of celebrity, politics, and business" for the lesbian, gay, bisexual and transgender (LGBT) community.
Andy Cohen and Sarah Jessica Parker grace the cover of the "Friendship" issue, and chat at length about their 20-year relationship and their families. Also profiled in the magazine are Justin Vivian Bond and John Cameron Mitchell; Max Mutchnik and his husband, Erik Hyman, and Thom Browne and Andrew Bolton.

Check out the cover shot below, then scroll down to keep reading: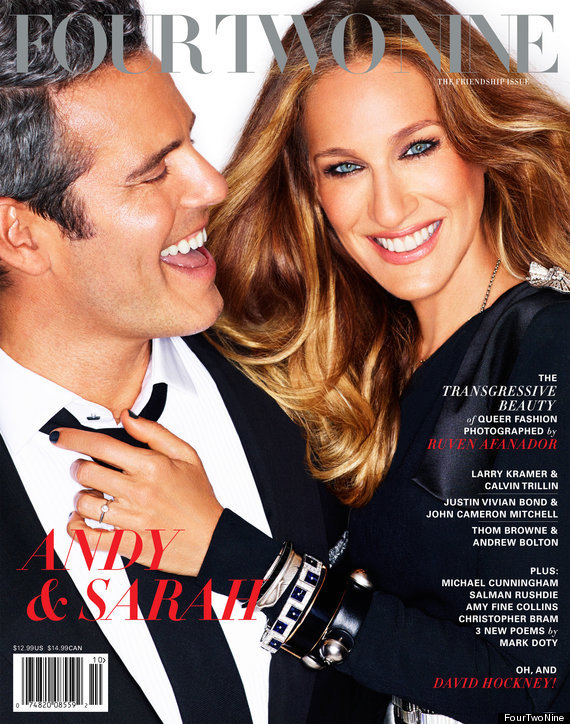 "FourTwoNine is going to appeal to a broad and engaged readership," Kevin Sessums, the magazine's editor-in-chief, said in a press release. "If I owned a car, I'd have as my bumper sticker 'Never Judgmental, Always Discerning.' I am hoping that that also describes our readership. I know it describes my editorial philosophy. While the magazine was created for an LGBT audience, it focuses on subjects we think our readers will find interesting, not just LGBT content. That's only one facet of who we are as people, and I think that will be only one facet of what we are as a magazine."
For more on the new magazine, click here.
BEFORE YOU GO
PHOTO GALLERY
Celebrities Who Have Come Out As LGBT