Ashley Tisdale hit the California streets in leggings Friday after a yoga class.
The former Disney Channel star was photographed leaving a yoga class in Los Angeles Sept. 6 wearing a pair of stretchy black pants and a black tank top scrawled with the word "Fabulous." Tisdale, whose hot pink bra was seen peeking out from her shirt, kept comfy in a pair of Ugg boots as she walked past the paparazzi while trying to get to her car.
Maybe the 28-year-old is looking for some peace and serenity before diving into wedding plans? Tisdale, who got engaged last month, recently opened up to WetPaint about what a whirlwind it's been.
"I don't know yet!" she said when asked if she will get married in California or New York. "I haven't really figured it out. I'm still like, 'Holy sh*t, I'm engaged! That's awesome!' I just want to enjoy it and don't want to rush anything because I've always dreamt about my wedding day, so it's going to take a lot of planning. I'm just taking my time with it and not stressing."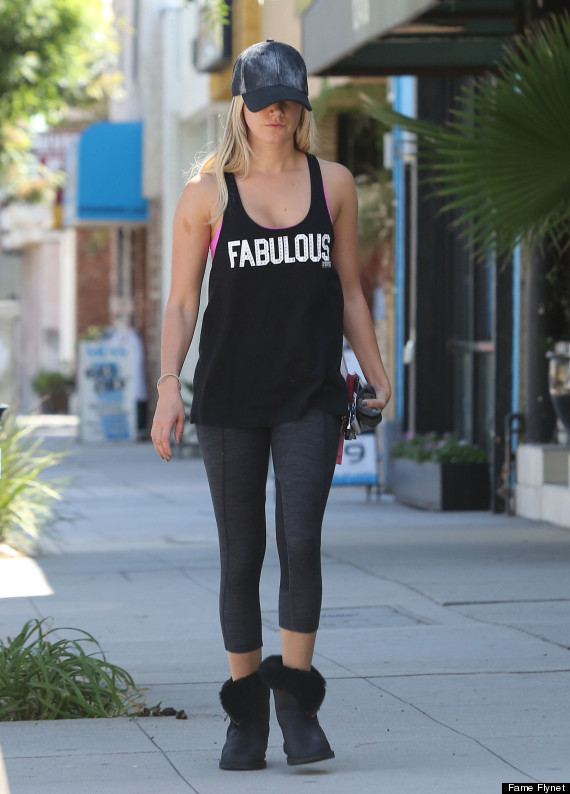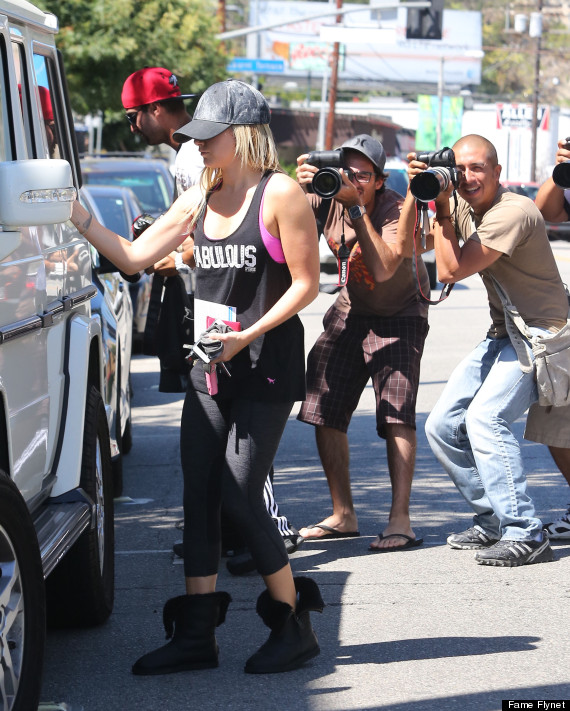 BEFORE YOU GO
PHOTO GALLERY
Celebrities Wearing Spandex