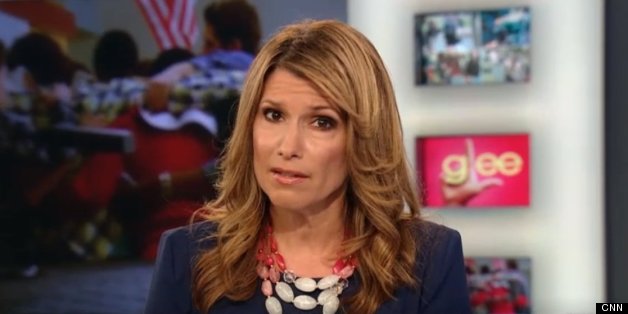 CNN's Carol Costello isn't backing down after some harsh words about Rush Limbaugh caused a minor storm in the conservative media world.
Here's the backstory: when HuffPost Media tweeted about Limbaugh's upcoming children's book, Costello tweeted back that she was a "little sick now."
@HuffPostMedia I'm a little sick now

-- Carol Costello (@CarolCNN) September 5, 2013
Costello and Limbaugh have something of a history; he has called her an "info-babe" and told her to "sit on a fire hydrant" after she called him a bully, among other things.
Naturally, Costello's tweet raised eyebrows among the Breitbarts and the Newsbusters of the world.
On Friday, though, a spokesperson told TV Newser that Costello was standing by her words.
For his part, Limbaugh replied on his radio show:
She's been sick over her ratings, I mean, ever since, 20 years. There aren't any ratings. I mean, she's immune to sickness from her ratings.
BEFORE YOU GO
PHOTO GALLERY
Anderson Cooper Through The Years