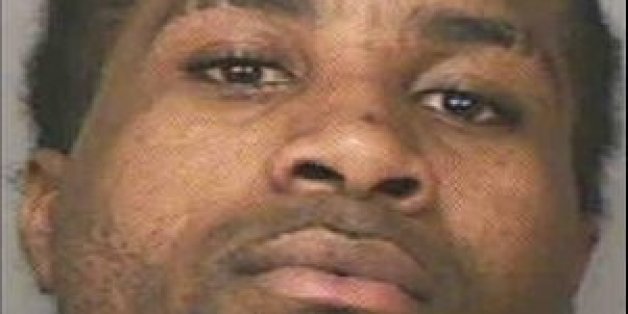 A Florida man suspected of multiple overnight home invasions and sexual batteries has died after a police chase and shootout.
WTSP reports that the manhunt has ended for 24-year-old suspect Charlie Christopher Bates, who suffered multiple gunshot wounds in a police shootout earlier Friday. Bates was taken in to custody and died at the hospital at 1:21 p.m.
On Thursday evening, Bates allegedly committed a slew of violent crimes that left the University of South Florida community on edge.
WARNING: GRAPHIC VIDEO

The suspect allegedly entered a residence around 11 p.m. Thursday, where he bound four male occupants with duct tape and sexually battered four women. Deputies say the women were all USF students.
Deputies say Bates then left, forcing his way into another woman's apartment and holding her at gunpoint before leaving without harming her.
Police say the suspect then went into another apartment where he held 25 people at gunpoint who were attending a football party. The suspect forced all 25 partygoers into a bedroom at before leaving.
Then Bates allegedly chased a man outside back to his apartment, firing three shots. All three shots missed the man.
Bates is also suspected of forcing himself into a neighboring woman's home and ordering her to undress. The woman allegedly convinced Bates to leave after reading Bible passages.
At a news conference, Sheriff David Glee said detectives were investigating a claim apparently made by Bates to one of his victims that he had murdered someone earlier in the day, My Fox Tampa Bay reported.
More than a dozen schools were put into a modified lockdown while police hunted for Bates, finally apprehending him early Friday afternoon. Police chased after a speeding Bates before ramming into the back of his car, sending the suspect into a tailspin. An intense, two-minute shootout then began between the suspect and two police officers, with authorities hitting Bates multiple times.
No officers were injured.
Police believe Bates was also involved in an August 9th home invasion. The suspect allegedly broke into a woman's home, demanding money and jewelry at gunpoint before threatening to rape and kill her. The victim began to pray and the suspect fled the scene.
During his entry, Bates cut himself on glass and left blood at the scene. A DNA sampling from the blood was linked back to Bates and a warrant was issued for his arrest, the Associated Press reported.
BEFORE YOU GO
PHOTO GALLERY
Caught On Camera