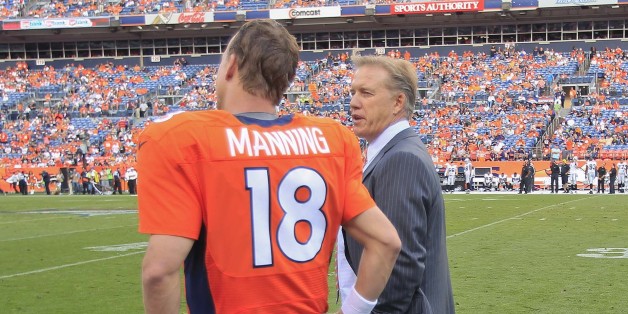 John Elway deserves plenty of credit when it comes to the performance of the 2013 Denver Broncos, but one newspaper in Ohio went too far after the team's 49-27 win over the Baltimore Ravens in the NFL's season opener.
After current Broncos quarterback Peyton Manning became just the sixth quarterback in NFL history to throw seven touchdowns in a single game, the Columbus Dispatch credited the former Broncos star -- and the team's current general manager.
A headline on the newspaper mistakenly read, "Elway throws seven touchdown passes" the day after the game.
It's a bad morning watching your paper's mistake go viral... RT @jluckhaupt: Um, what? (h/t @lindzpatterson) pic.twitter.com/8VEJulencj

— Brian Hofmann (@BrianHofmann) September 6, 2013
Throughout John Elway's 16-year career, the most touchdowns he threw in one game was five in 1984 (his second season in the league). The current Broncos signal-caller, who Elway signed via free agency before the 2012 season, now has seven five-TD games.
BEFORE YOU GO
PHOTO GALLERY
PHOTOS: Broncos vs. Ravens