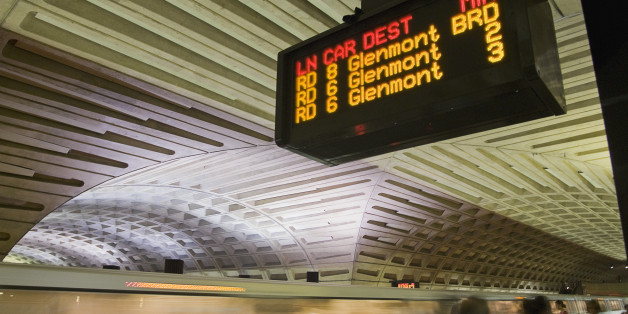 Washington Post writer Chris Richards noticed on Friday morning that defense contractor Northrop Grumman is advertising "unmanned power" technology -- more commonly known as drones -- on the Washington, D.C. metro.
Surreal, stomach-turning homecoming: Ads for drones on D.C. Metro. pic.twitter.com/eWMlKTzjSz

— Chris _ _ Richards (@Chris__Richards) September 6, 2013
It isn't entirely unusual for defense contractors to advertise on the metro, especially on the lines frequented by Pentagon and other government employees.
But the Global Hawk being promoted in the ad is the largest drone in the U.S. arsenal. Air Force officials, facing a tighter budget, wanted to get rid of it, but through an expensive, high-powered lobbying campaign, Northrop Grumman defeated the proposal.
The "Block 30" version of the drones, according to a Center for Public Integrity report, had numerous flaws and maintenance troubles; grounding them would have saved taxpayers $2.5 billion.
Northrop Grumman's website shows that Block 40 is currently in the development stages.
Seen any more drone ads? Send them to us here.
BEFORE YOU GO
PHOTO GALLERY
Drones: The Future Of Flight