Sixty years ago, Ernie Jeneault stopped by Carbino's Jewelry Store in New York on his last night before basic training for the Korean War.
He told HuffPost that he was thinking about proposing to his girlfriend, Joan Ladouceur, that evening, but ended up deciding against it because he didn't want to make her wait.
This Saturday, Jeneault, 83, and Ladouceur, 79, will finally tie the knot.
"It's going to be my last (wedding)," Jeneault told HuffPost, "We'll go together."
Story continues after photo.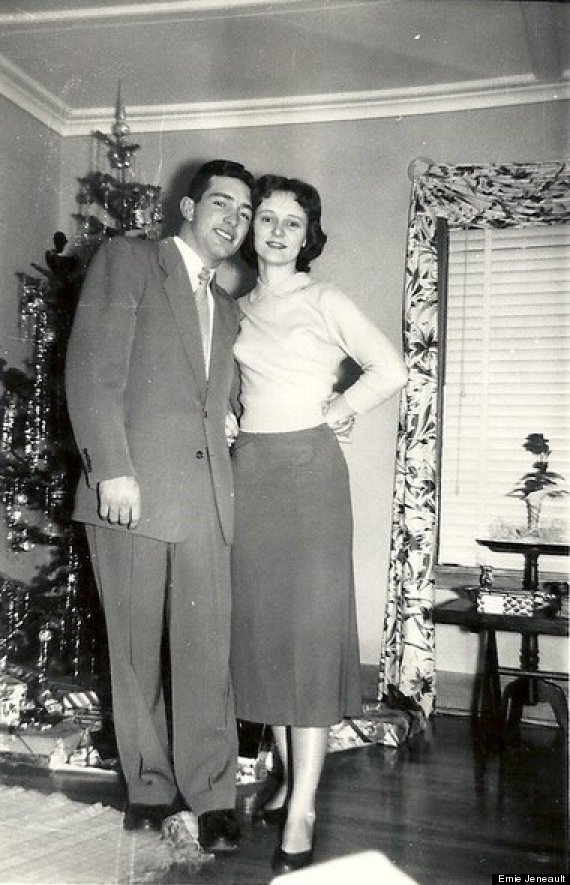 Ernie Jeneault and Joan Ladouceur posed for a photo in December 1952 while they were dating.
Jeneault and Ladouceur had been dating for 6 months when he left for Louisiana's Fort Polk in January 1953. Four months later, she broke up with him in a letter, telling him that she'd met someone else.
"I told her that I was seeing someone else too," Jeneault told the Post-Standard. "I lied."
Ladouceur went on to marry that someone else in 1954. She became Mrs. Joan Todd and raised six children. Her husband, Lawrence Todd, passed away in 2010, the Post-Standard reports.
Jeneault eventually fell in love with Rosemarie Brunet a few years later. The couple married in 1956, had nine children and spent nearly three decades together before she passed away in 1983.
He then remarried Carolyn Stevenson in 1984.
When she passed away in 2011, Jenault seemed so lost that being able to reconnect with Ladouceur was a blessing, his son, Ernie Jeneault Jr., told HuffPost.
"She's a very positive person and very laid back," Jeneault Jr. said. "Her and dad just seem very comfortable together, like they've been together forever."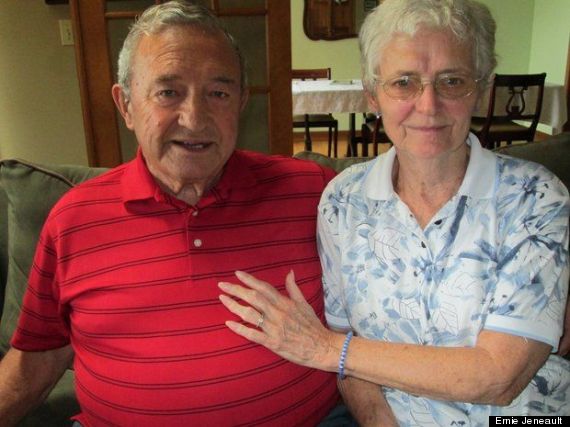 Jeneault called her up one day out of the blue and asked her on a date. Even though neither were looking for a relationship, they fell in love all over again.
"I knew I was going call her eventually, and I did," Jeneault said. "I was waiting for her."
In December he finally bought that Carbino's engagement ring.
Jeneault Jr. will be his dad's best man for the second time on Saturday. He's working on a speech about making best the out of what life throws at you.
"They're both getting a little bit older but between the two of them they seem to remember everything," he told HuffPost. "Its kind of like the prodigal relationship now that they've found each other. Again."
BEFORE YOU GO
PHOTO GALLERY
Teenage Sweethearts Reunite And Marry In Their 70s