Where utter frankness, unintentional profanity and pure amusement are concerned, these students clearly deserve an A+.
Here's what kids today are learning about in school, according to their cute kid notes:
Math
Author: Matthew, age 8

American History
Author: Noah, age 6
Translation: "My three American heroes are John Denver, Sacagawea, and Gotye."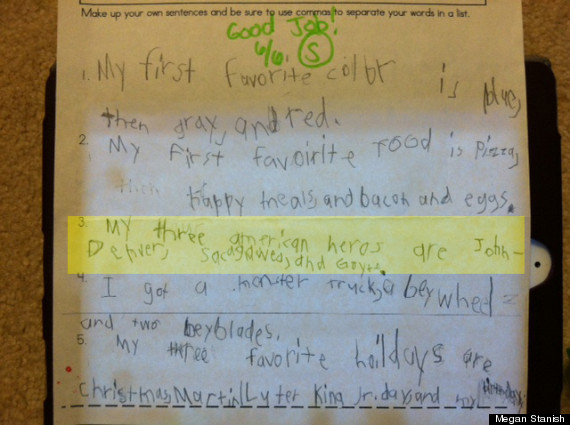 Science
Author: Elijah, age 7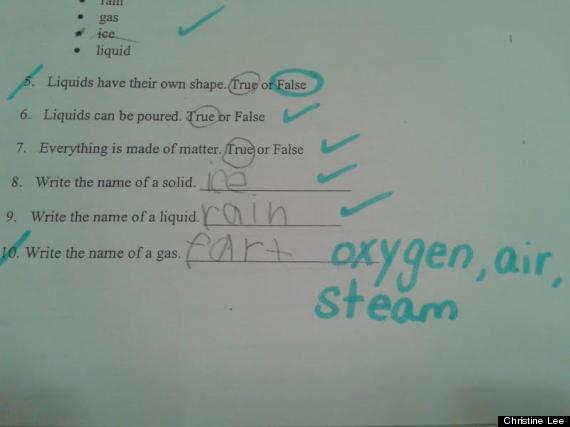 Rhymes
Author: Ascha, age 5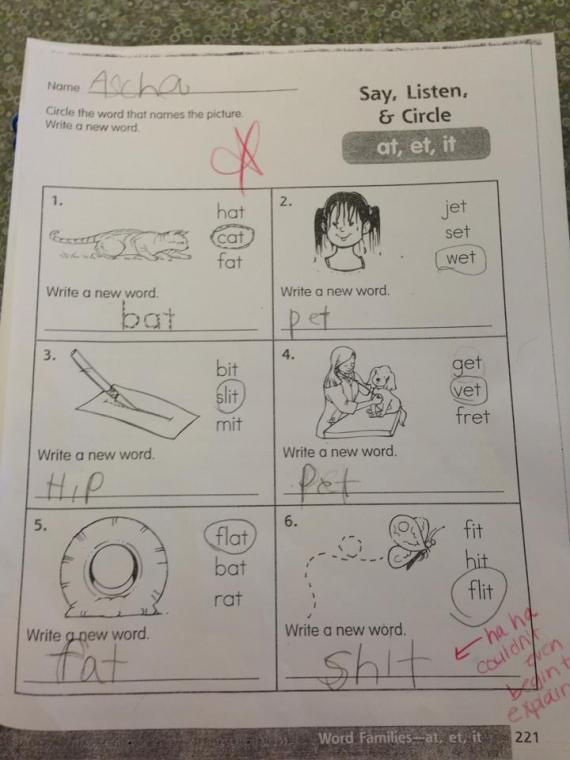 Following Directions
Author: Forrest, age 6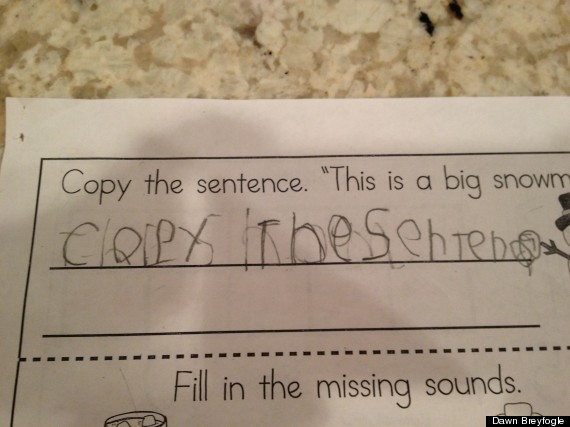 Care And Keeping Of Pets
Author: Kai, second grade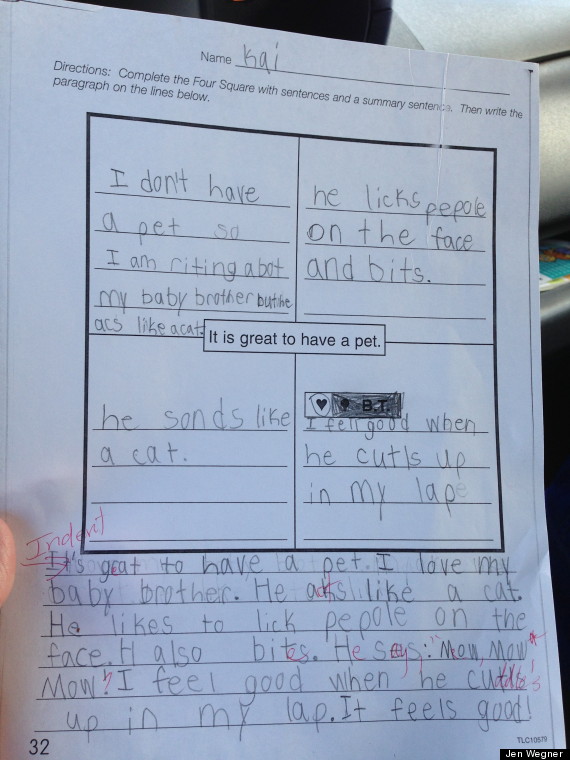 Art
Author: Nissa, age 4
Translation: "My masterpiece"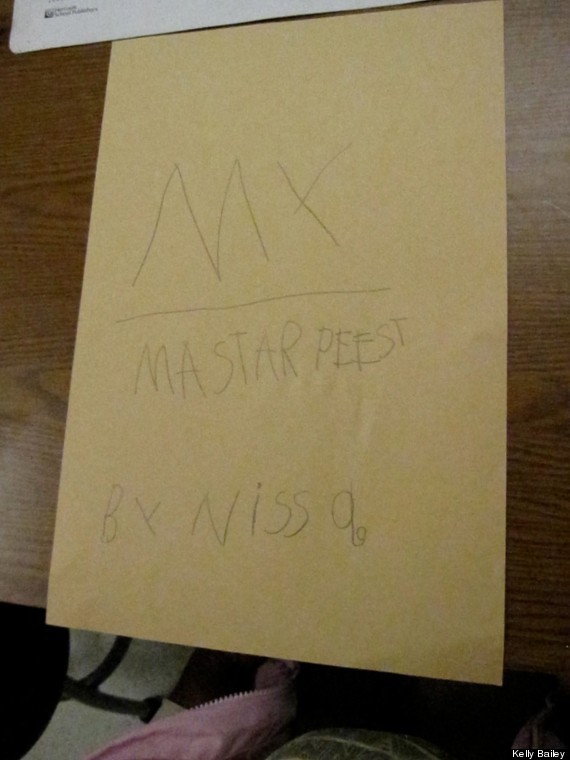 The Natural World
Author: Dylan, age 6
Mom writes: "His teacher makes the kids sound out the words on their own, and did so on this day as well... until she saw how my son spelled snakes."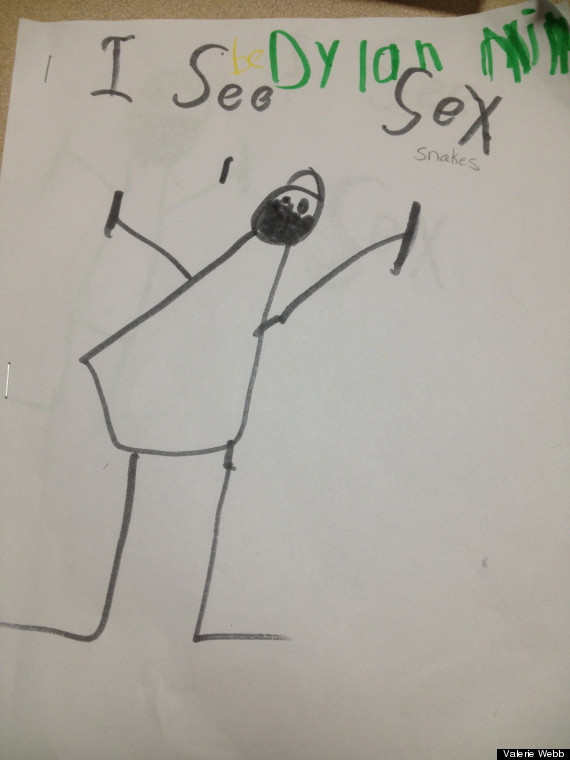 Religion
Author: Auron, age 6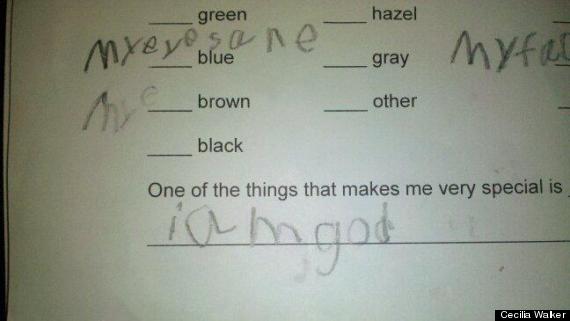 Geography
Author: Ryleigh, age 8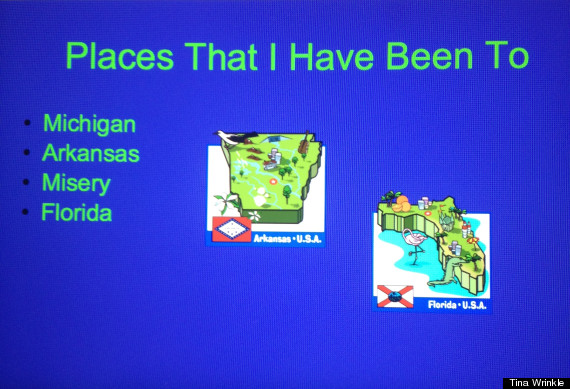 Finance
Author: Frankie, age 6
Comparative Literature
Author: Dash, age 5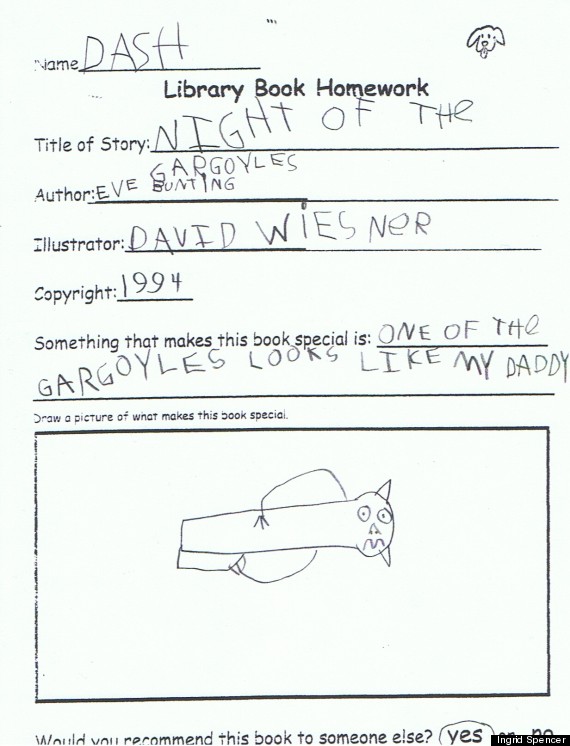 Human(e) Error
Author: Unknown
Humility
Author: Wyatt, age 3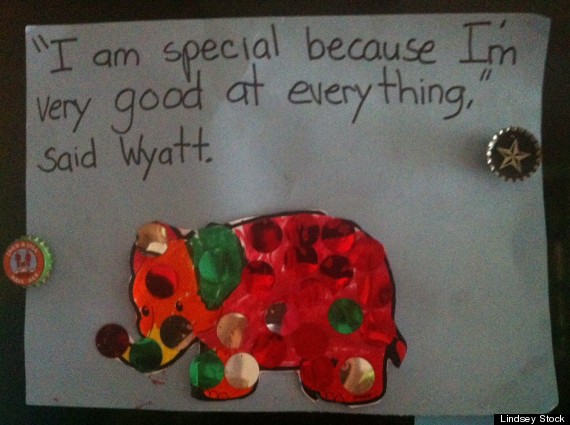 Priorities
Author: Nicholas, age 9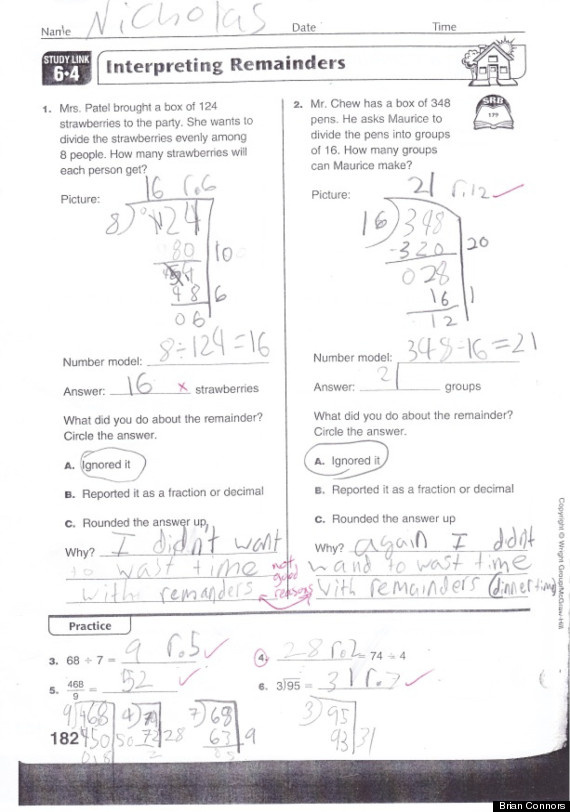 Biology
Author: Ryan, age 5
Pictured: A mandrill, as seen on a family trip to the zoo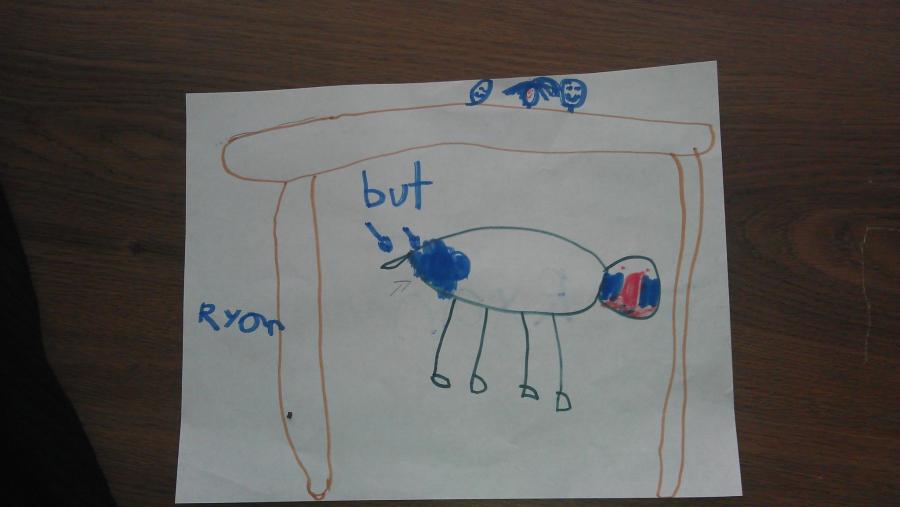 Spelling
Author: Ryan, age 5
Pictured: Mandrill, take 2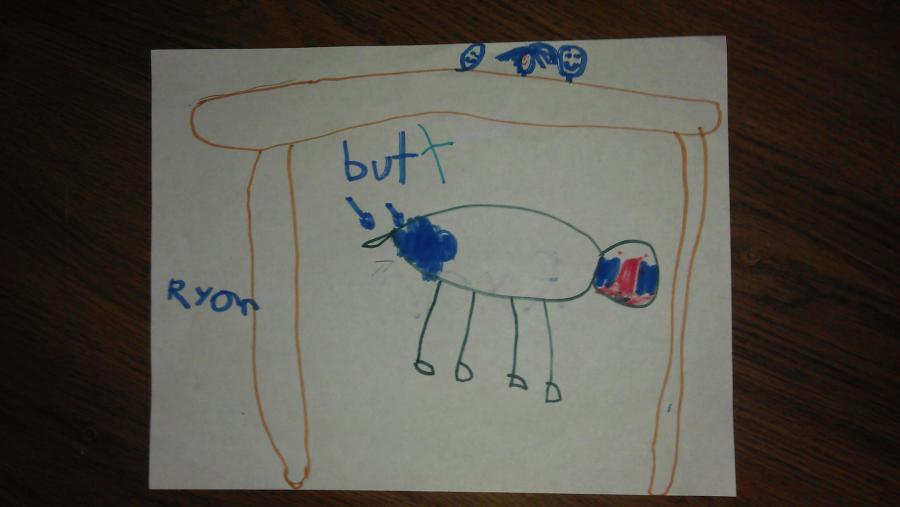 Internet Memes
Author: Chase, age 8
Mom writes: "[Chase's] teacher, apparently unfamiliar with the vicious predator nature of the honey badger or the popular internet meme, marked him off for [this] with a question mark :)"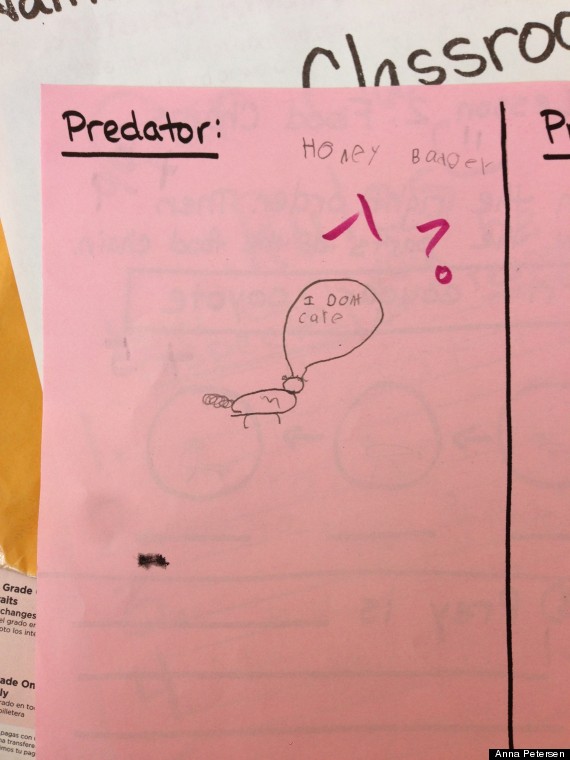 Sports
Author: Ella, age 6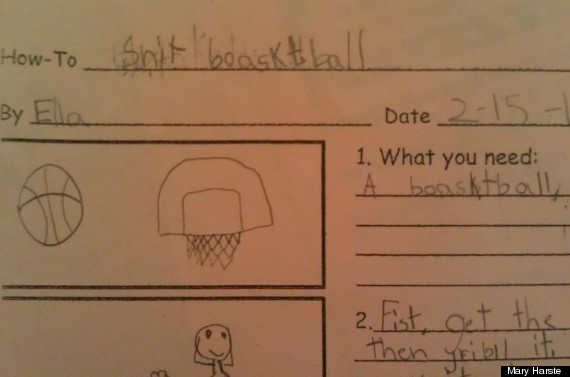 Wisdom
Author: Unknown
Gratitude
Author: Sadie, age 8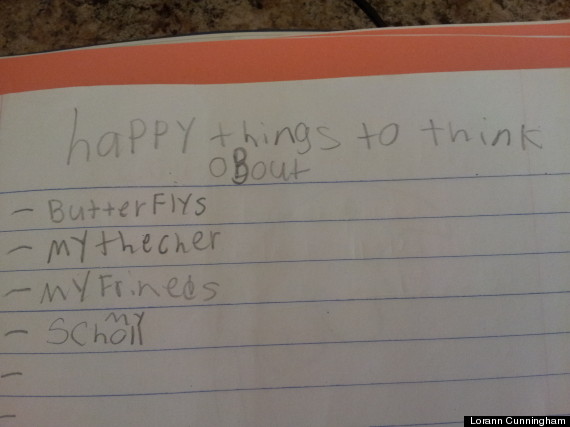 Has your child drawn or written something adorable? Send a photo, along with your child's name and age, to kidnotes@huffingtonpost.com or via Facebook or Twitter -- and it may be featured as our Cute Kid Note of the Day.
BEFORE YOU GO
PHOTO GALLERY
Baby Photobombs