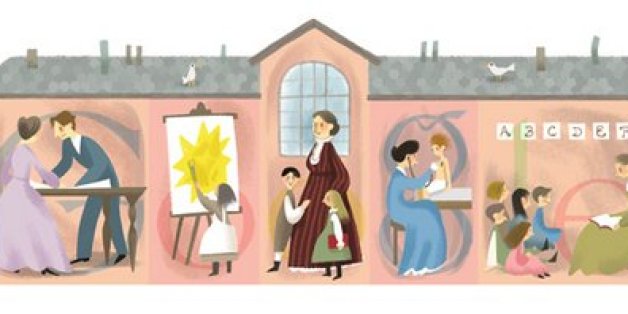 In honor of her 153rd birthday, Hull House founder, social activist and Nobel Prize winner Jane Addams was celebrated in Friday's Google Doodle.
The simple, colorful doodle depicts the red Hull House that Addam's co-founded in 1889 in Chicago for recently-arrived immigrants from Europe.
Addams, who was "a pioneer social worker in America, as a feminist, and as an internationalist," was the first American woman to win a Nobel Peace Prize in 1931.
On her death in 1935, the Christian Science Monitor notes she was called "the greatest woman in the world," the "mother of social service," "the greatest woman internationalis"' and the "first citizen of Chicago." Additionally, the New York Times said in her obituary, "She was, perhaps, the world's best-known and best-loved woman."
BEFORE YOU GO
PHOTO GALLERY
Google Doodle Slideshow