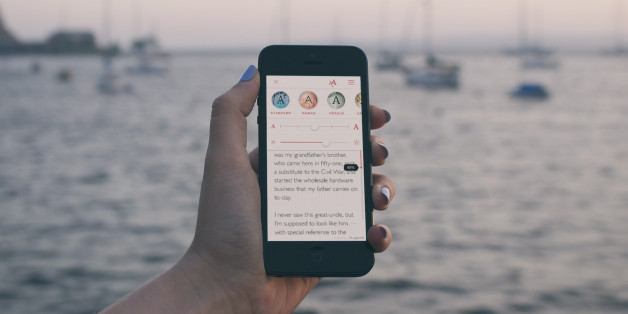 Oyster, an app launched yesterday by a trio of self-proclaimed bookworms, is already being called the "Netflix for books." That's a lofty moniker, but the app may just live up to the hype - it offers access to over 100,000 books for $9.95 a month!
Right now, the only Big 5 publisher it's partnered with is HarperCollins, but they've still got some really big books: "Life of Pi," "Water for Elephants," and "The God Delusion" all came up when we were browsing.
According to its website, they are constantly adding new titles, so who knows? Other bigger publishers may be signing on as well.
The app also incorporates discoverability features, similar to Goodreads. Users can see what their friends are reading and recommending, and also display their own libraries.
Where did this seemingly random (albeit precious) name come from? Shakespeare, of course! It's a reference to a line in "The Merry Wives of Windsor:" "the world's mine oyster." According to the app's site, founders Eric Strombers, Andrew Brown and Willem Van Lancker picked this reference because, "All the pleasures of reading are yours for the taking, no matter where you go."
Right now, Oyster is invitation-only, and it's only available as an iPhone app (although they'll be adding on a iPad app later this fall). The app is free to download. You can request an invite here.
This concept might sound familiar to Amazon Prime users. Amazon Prime (which costs $79 dollars a year, as opposed to $120) offers the Kindle Owners' Lending Library, which has over 350,000 titles. However, with the Lending Library, Prime members are only allowed to check out one book per month. Oyster users can check out unlimited titles each month.
What do you think about this concept? Let us know in the comments!