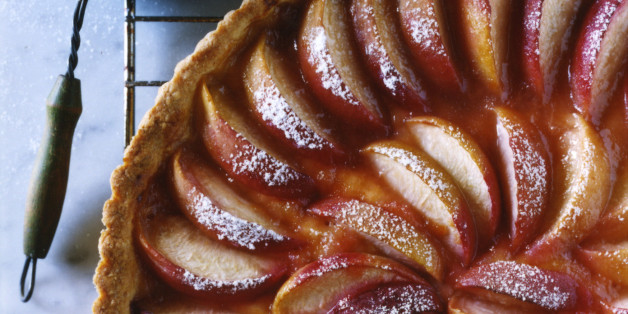 When you have in-season produce to work with, you don't need to do much to make them taste great. This is especially true when it comes to peaches. A peach in the peak of its season will amaze you with its natural sweetness. That's why when you have a batch of perfectly-ripe peaches the best thing you can do with them is make a simple peach tart recipe.
The right peach tart recipe doesn't add any frills, it's all about highlighting the flavor of that summertime peach. This peach tart recipe uses white peaches (though yellow works great too) and bakes them in a buttery pie crust with nothing more than peach preserves. It's simple -- and amazing.
Get the White Peach Tart recipe
Want to read more from HuffPost Taste? Follow us on Twitter, Facebook, Pinterest and Tumblr.
Get more peach recipes.
PHOTO GALLERY
Peach Recipes