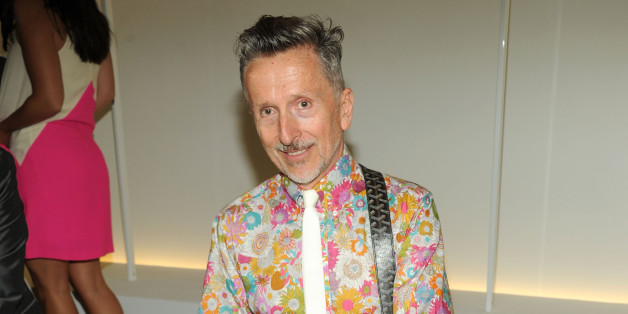 Simon Doonan has seen some pretty entitled interns, and he's sick of it. Doonan got his own start while working in retail during, as he puts it, "one of the most blighted economic periods in British history," and he thinks that complete lack of entitlement is what helped him find his way to Barney's.
Fashionista sat down with Doonan, and he had some things to say about those brilliant fashion minds that started at the bottom:
What I observed in fashion is that the people from nowhere -- like Galliano or McQueen or Rick Owens–have fire in their loins and something to say. They're scrappy outsiders. Balenciaga was from a small fishing town. People with that passion came to fashion because their creativity and vision was enough to propel them out of where they came from. I tell the story of going to this event and sitting with all the interns and they all had these famous last names –- they were the kids of moguls or movie stars and I thought 'Oh no, what's going to happen?' I don't know if these kids have that inner fire and conflict to produce the kind of passion and creativity needed. It's just a cautionary tale to leave the door open for outliers so they can make it into the world of fashion.
This is not the first time that Doonan has spoken out about the need for working-class kids. He took to Slate to further discuss the way he and Kate Moss found a home in the industry. Doonan's comments come in light of the Donna Karan International internship lawsuit, among others like the Norma Kamali and Harper's Bazaar lawsuits. Perhaps a little payment would help avoid the trips to court and allow some of Simon's working-class dream kids to make their way in.
Some other fashion controversies for your consideration:
PHOTO GALLERY
Craziest Fashion Controversies & Feuds
Want more? Be sure to check out HuffPost Style on Twitter, Facebook, Tumblr, Tumblr, Pinterest and Instagram at @HuffPostStyle.