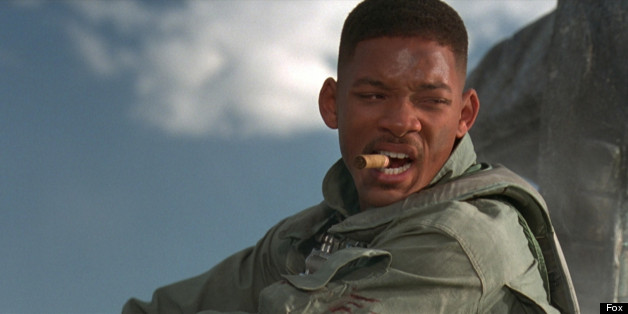 Welcome back to Earth. In an interview with Digital Spy, director Roland Emmerich revealed that Will Smith could possibly return to star in "Independence Day 2," this just under three months after saying Smith would not participate in the sequel.
"It's changing every month. To put a sequel together of that magnitude is an enormous undertaking," Emmerich said. "I sometimes say, 'No, Will Smith will not be in it,' because he didn't want to do it at first. Now we have a meeting planned, we want to talk about it again. Anything can happen."
That appears to be the case, as back in June, Emmerich told the New York Daily News that Smith was out of the project because of monetary reasons.
"Will Smith can not come back because he's too expensive, but he'd also be too much of a marquee name," Emmerich said. "It would be too much."
Whether Smith returns or not is one of the many things up for discussion with regard to "Independence Day 2." For instance, Fox set July 3, 2015 as the film's release date, but in the Digital Spy interview, Emmerich said it would likely be ready for 2016. That might be better anyway, at least for nostalgia's sake: "Independence Day" will turn 20 years old on July 3, 2016.
PHOTO GALLERY
Celebrity News & Photos