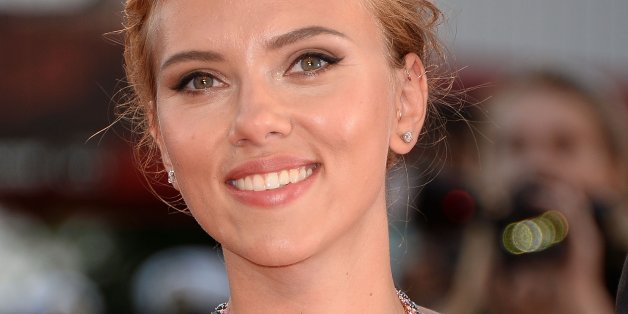 Romance was in the Tinseltown air this week!
After a few months of dating, Scarlett Johansson and her beau Romain Dauriac confirmed their engagement, revealing that they have yet to set a wedding date. Johansson debuted her vintage art deco diamond ring at the Venice Film Festival on Sept. 3.
Engagement rumors also surrounded Mila Kunis and Ashton Kutcher after the actress was photographed wearing a ring on THAT finger. The former "That '70s Show' co-stars have been together since April 2012.
Katie Couric also announced her wedding plans this week, confirming her engagement to boyfriend John Molner.
Plus, celebrity couples including Robin Thicke and Paula Patton, as well as Chris Hemsworth and Elsa Pataky, took to the red carpet to share some PDA -- proving true love does exist in Hollywood.
In other news, Lamar Odom reportedly checked into rehab for drug and alcohol abuse. His wife, Khloe Kardashian, allegedly did not know about his treatment plan but has supported him through the whole ordeal. Odom was arrested for DUI last week and has been battling addiction issues for a few months, according to multiple reports. Last he was spotted yesterday, Sept. 6, eating sushi at an L.A restaurant after reportedly falling off the grid for a while.
Also this week, Kim Kardashian debuted a brand-new look, Miley Cyrus slammed the paparazzi and Gwen Stefani is reportedly expecting her third child at age 43.
See the best photos from the week below:
BEFORE YOU GO
PHOTO GALLERY
Celebrity News & Photos