Chandler Lacefield, a Texas teen, just surprised her friend with a very expensive gift -- and the story behind it will warm your heart.
According to NBCDFW.com, Lacefield and MacKenzie Sterner first became friends in March, when they both joined the girls' track team at their high school. Lacefield noticed that Sterner often had trouble getting to and from activities because her family could only afford one vehicle, and her mom needed it to commute to her job.
Lacefield wanted to help, so she decided sell her own Jeep -- a graduation gift from her parents -- to buy her friend's family the second car they so desperately needed.
After some negotiation, her parents agreed to her plan, on the condition that she used the money to buy two, cheaper cars: one for her, one for her friend.
"For us, it was gonna be all on her. You find the cars, cut the deal and I'll sign the papers," Lacefield's father told NBCDFW.com. "My daughter wore me out."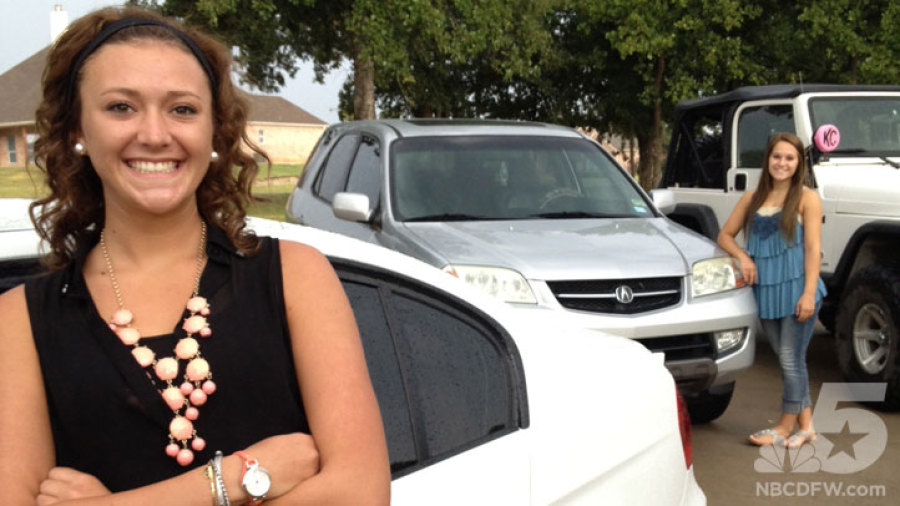 Click here to find out Sterner's reaction to the generous gift and check out more photos of the girls with their new cars.
In other feel-good stories this week, an incredibly brave high school student is making waves in his community for kicking butt on the football field less than a year after a leg amputation.
"It started hurting [during the game], but it was nothing I couldn't push through. The feeling of me being out there was overwhelming … taking my mind off the pain," the teen explained to the Billings Gazette.
Another man who has been making waves this week -- both literally and figuratively -- is a primary teacher from India, who is so dedicated to his students that he apparently swims across a river every day to get to work.
What's the most inspiring story you've heard this week? Share it in the comments or tweet @HuffPostTeen!
BEFORE YOU GO
PHOTO GALLERY
Disney Channel Stars Share Their Favorite Summer Memories